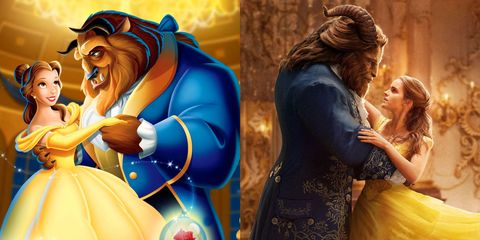 Ryley Youngs, Staff Writer
December 17, 2019 • No Comments
In the past few years, we have seen countless remakes, reboots, and sequels of our favorite shows and movies. Although these resurrections can provide extra context to otherwise forgotten storylines, should there be a higher...
Anneliese Gannon, Staff writer
January 30, 2020 • No Comments
Youth Alive is an organization that partners with local churches to bring the gospel to every student in every school. These campus clubs are student-led, meant for students to reach students by sharing...
January 30, 2020
January 30, 2020
January 29, 2020
January 30, 2020
The varsity girls softball tryouts are right around the corner! Tryouts will be the first week of February,...
December 17, 2019
This year's varsity girls basketball season is starting off smooth with a record of 4-0. Imagine Prep...
Middle School Softball Starting off Season With High Hopes
December 16, 2019
The Middle school softball team of 2019 is so excited to have gotten their season started on Monday,...
What is your favorite way to prepare for midterms?
Study in a quiet environment (50%, 1 Votes)
Other (50%, 1 Votes)
Rewrite your notes (0%, 0 Votes)
Cram the night before (0%, 0 Votes)
Study a little bit at a time each night leading up to midterms (0%, 0 Votes)
Create flashcards (0%, 0 Votes)
Total Voters: 2

Loading ...
Recent Sports Scores
Wednesday, October 2

Varsity Volleyball

Imagine Prep Surprise 3 - Branches 1

Monday, September 30

Varsity Volleyball

Imagine Prep Surprise 3 - Summit 0

Monday, September 23

Varsity Volleyball

Imagine Prep Surprise 3 - Glenview 0

Friday, September 20

Varsity Volleyball

Imagine Prep Surprise 3 - West Phoenix 0

Thursday, September 19

Varsity Football

Imagine Prep Surprise 42 - El Dorado 32

Tuesday, September 17

Varsity Volleyball

Imagine Prep Surprise 3 - Mission Heights 0

Tuesday, September 17

Varsity Volleyball

Imagine Prep Surprise 3 - Basis Peoria 0

Friday, September 13

Varsity Football

Imagine Prep Surprise 51 - Providence High School 14

Wednesday, September 11

Varsity Volleyball

Imagine Prep Surprise 1 - Desert Heights 3

Tuesday, September 10

Varsity Volleyball

Imagine Prep Surprise 3 - WSST 0

Saturday, September 7

Varsity Football

Imagine Prep Surprise 6 - Madison Highland Prep 28

Thursday, September 5

Varsity Volleyball

Imagine Prep Surprise 3 - Imagine Prep Superstition 0