Landon Walbaum, Staff Writer
May 24, 2022 • No Comments
 Castles N Coasters Location: 9445 N Metro Pkwy E, Phoenix, AZ 85051 Website: https://www.castlesncoasters.com/ Castles N Coasters is open everyday of the week, the arcade and mini golf sections are open from...
May 24, 2022
It is almost the end of the school year, and the softball team did a great job through the whole season....
May 4, 2022
Senior Antonio Cruz has played soccer since he has been at Imagine Prep and is very passionate about...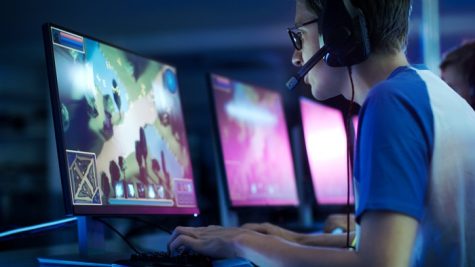 April 12, 2022
ESports is a unique activity Imagine Prep offers that caters to the athletic department. In this sport,...
What is your favorite way to study for a test?
In a comfortable place (33%, 1 Votes)
With a friend to help quiz each other (33%, 1 Votes)
All of the above (33%, 1 Votes)
Write notecards and review (0%, 0 Votes)
Read through your notes and provided text (0%, 0 Votes)
Listen to music to try to associate songs with topics or content (0%, 0 Votes)
Something not listed (0%, 0 Votes)
Total Voters: 3

Loading ...