Ryley Youngs, Staff Writer
March 2, 2020 • No Comments
Call me insane, but I have never been a big "movie person." I find it so hard to sit down and focus my attention on one thing for two hours, so I typically avoid them. However, when my mom invited me to see Greta Gerwig's...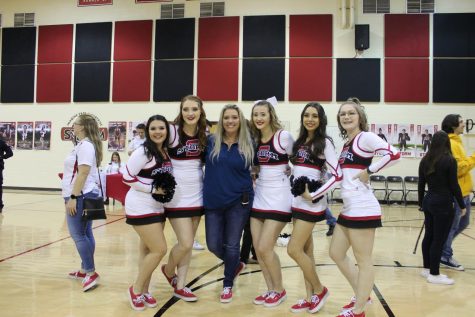 Basketball and Cheer Senior Night
March 6, 2020
Senior Night is the night that all seniors look forward to. It's a bittersweet moment between the athlete,...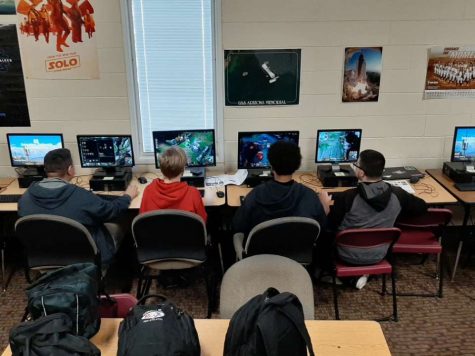 March 6, 2020
Buzzing and blasting sounds come from ten different computers. A dozen people sitting down tranced into...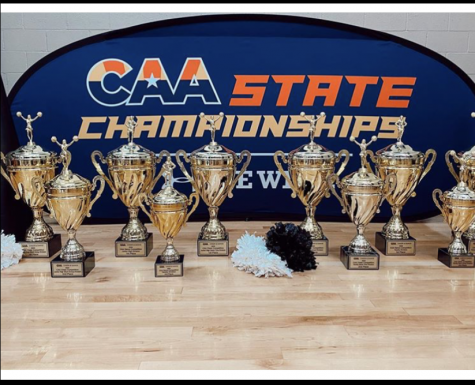 Imagine Prep cheer and dance take the win!
March 6, 2020
All you can see is cheerleaders everywhere from all types of different schools when you walk in all you...
What is your favorite way to prepare for midterms?
Study in a quiet environment (50%, 1 Votes)
Other (50%, 1 Votes)
Rewrite your notes (0%, 0 Votes)
Cram the night before (0%, 0 Votes)
Study a little bit at a time each night leading up to midterms (0%, 0 Votes)
Create flashcards (0%, 0 Votes)
Total Voters: 2

Loading ...
Recent Sports Scores
Wednesday, October 2

Varsity Volleyball

Imagine Prep Surprise 3 - Branches 1

Monday, September 30

Varsity Volleyball

Imagine Prep Surprise 3 - Summit 0

Monday, September 23

Varsity Volleyball

Imagine Prep Surprise 3 - Glenview 0

Friday, September 20

Varsity Volleyball

Imagine Prep Surprise 3 - West Phoenix 0

Thursday, September 19

Varsity Football

Imagine Prep Surprise 42 - El Dorado 32

Tuesday, September 17

Varsity Volleyball

Imagine Prep Surprise 3 - Mission Heights 0

Tuesday, September 17

Varsity Volleyball

Imagine Prep Surprise 3 - Basis Peoria 0

Friday, September 13

Varsity Football

Imagine Prep Surprise 51 - Providence High School 14

Wednesday, September 11

Varsity Volleyball

Imagine Prep Surprise 1 - Desert Heights 3

Tuesday, September 10

Varsity Volleyball

Imagine Prep Surprise 3 - WSST 0

Saturday, September 7

Varsity Football

Imagine Prep Surprise 6 - Madison Highland Prep 28

Thursday, September 5

Varsity Volleyball

Imagine Prep Surprise 3 - Imagine Prep Superstition 0