Storm Football Preparing For Another Trip To State
On Nov. 20, 2021, Storm Varsity Football battled Heritage Academy Mesa in the CAA State playoff game and took home Imagine Prep Surprise's first ever Football State Championship trophy.  This momentous win came after an undefeated season by these astounding athletes.  It is only natural to strive for a repeat of last year's win and with this season's record being four wins and only one loss, it is quite possible that Storm Football could pull off another chance to defend their title.
Head Coach Kip Pollay shared how is working to help prepare the team for another opportunity to play in the state championship, 
"Our plan and goal is the same as last year and it starts with a commitment to get better every week. Anytime you have a new group of players, new leadership arises as we learn how to trust each other and play together as one cohesive unit. That is a process," he said. "We are a lot younger team in general this season, but we have the talent and mindset to get back. The leaders are stepping up, and we are getting better every game."
Senior, Captain, Jessiah Yates is one of those leaders. Yates is both a cornerback and wide receiver and was awarded Offensive Player of the Game for the Storm's big win in the State Championship game last season.  This being his second year on the team, he is preparing for the Storm to make it to the playoffs again this year.
Yates explained how he is personally preparing to return to the state championship.
"I'm trying to improve my offense skills and trying to be a leader by helping out the team," Yates said.
 As a captain on the team, Yates has a unique role to lead his team.
 "I pick up my teammates and tell them what to fix and how to fix it and to worry about the next play," Yates said.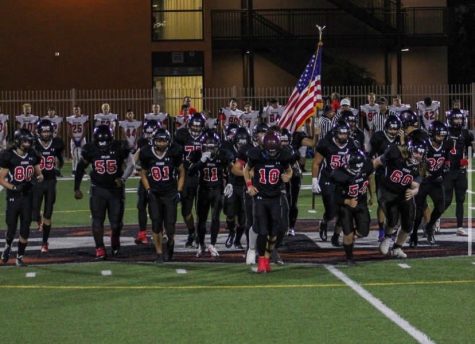 It's senior, kicker, Kaden Paterno's first year on the team, and he is also confident that they will make it to the playoffs.  Paterno explained what they are working on to achieve that goal.
"We are practicing every day and watching film, and every day we grow as a team," Paterno said. 
Both Yates and Paterno mentioned their favorite part of being a part of the Storm football team is the friendships they have made as well as the growth of the team and competing against other teams.  
With every season, different talent comes together to make a team and every group of athletes have unique challenges.  Pollay discussed some of the challenges they face this season.
"This year we face the challenge of staying on top of the mountain when everyone wants to knock you off. We have a mix of young players who are learning to believe and some experienced players that need to remember what it took to get there," Pollay said. 
Whether an athlete is new to the team or a seasoned Storm player, making it to the championship is a goal every player is striving for.  
Senior, Captain, Nolan Casaccio, has been on the team for the past three years, and was  awarded Overall Player of the Game for the Storm's win at the State championship game last November, Casaccio spoke about what it would mean to him if storm made it to the championships again this season,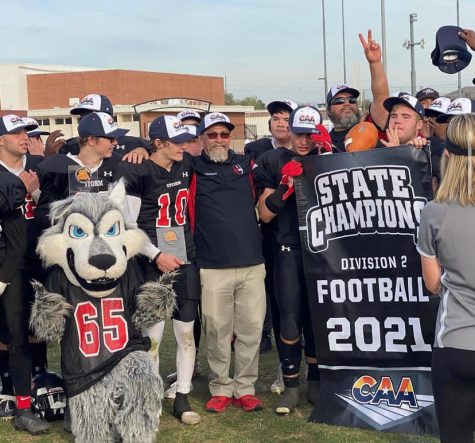 "Making it to the championship would mean everything to me, that is the only goal, not only for myself, but for my whole team.  We've experienced what it feels like to win once and we're putting everything on the line to be able to experience it again," Casaccio said.  
The Storm athletes have the drive, determination and talent to take this team to the next level. With three games remaining and being ranked second  in the division, they have a solid chance of making the playoffs and competing for the state championship again this season.