Varsity Softball is on the Run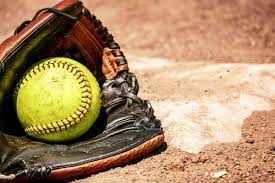 This year's softball season is starting off with a hit. Coach Mould has been coordinating open fields every Saturday to get some interested players along with getting extra practice for tryouts. This is taking the stress off of tryouts a little bit at a time as players get used to having a team again.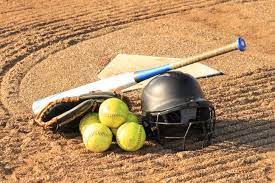 Dugan believes the open fields are an important asset when it comes to practicing and getting back into the swing of things. Dugan likes the ability it has for players to get comfortable and get to know each other. 
"It's going good, we're getting a lot of new faces. It's very interesting seeing all the different personalities work together," Dugan said.
Overall, she has a very positive attitude to the open fields and the people she's working with there. She also mentioned they have a new coach this season since Coach Weitzel started a varsity baseball team. Dugan said their new coach Millage is doing really well taking a step up to being a coach. 
Dugan is striving to be a big supporter on the team because she knows she can manage if she doesn't try out. She was able to learn and watch more about each play. 
"It's gonna be a great season, we're going to try our hardest. We lost four seniors last year and I think we just really need to work for this season," Dugan said.
Team building and team connections are extremely important when it comes to sports. You need to trust your teammates but also have faith in yourself and be the person that people can also trust. Sport teams are just a circle of trust. 
"In order to have the name of a team, you need to be a team," she said. "It won't work if we don't depend on each other." 
It is always important to understand and support everyone on the team, especially in high stress situations like a tight game. Although it is important to understand the players' mindsets for the games, understanding the coach's outlook for this season is just as important.
Head coach James Mould, had the same thoughts as Dugan when talking about the open field and how it is an opportunity to get the girls back into softball and ready for tryouts. 
"The plan for the season is to get better every time we step on the field. Whether it be practice or a game, improvement every time," he said. Every person can play every position on the field, our biggest strategy as coaches will be to prepare this team for anything," Mould said.
Coach Mould has been coaching Varsity softball for eight years ever since he was asked by a group of players to coach for the team when they needed someone to take over the program. As far as Varsity Softball's history goes, they have four state runner-up trophies/banners in the gym. Overall in the history of the program, they have won 80 percent of their games however, the state championship continues to elude them.
As Varsity Softball is starting, let's hope for a successful season and achieve that state championship this season.
Leave a Comment