You Get $1,000! You Get $1,000 and You Get $1,000
The superintendent of public instruction, in Arizona, Kathy Hoffman, announced that the Arizona Department of Education (ADE) would donate $14 million in federal Covid relief funds to help elementary through high school teachers to get classroom resources and benefit the learning system throughout schools in Arizona. The collaboration of ADE and Donors Choose funded $1,000 to teachers who signed up and stated what they could use the money for. This has benefited teachers throughout the state with the opportunity to get classroom supplies that they have wanted. 
Kevin Lancaster, a middle school and high school science teacher at Imagine Prep, was one of many that received the $1,000 donation and shared his views.
"The process for the donation wasn't tricky at all," Lancaster said. "We had to fill out an application on what we wanted to buy with the money and how it would benefit the students and classroom." 
Explaining the purpose of the items requested would help Donors Choose to decide if donating the money to a specific person would be the best choice. Some teachers could have been challenged to know about this if they were not connected to public news outlets. Luckily many emails were sent informing every staff member about the opportunity.. 
"We got like ten emails in the week saying 'hey do this!' or 'hey guess what,'" Lancaster said. "I got many emails from the school, other teachers, and representatives."
ADE sent emails to let teachers know that they have this kind of opportunity.
"I was very excited when I was told about this donation because I want to get new supplies for the students when they conduct experiments," Lancaster said. "I got many digital scales, thermometers, pencils, tape, erasers, and sticky notes."
Lancaster stated that he got all of the supplies from Amazon and is expected to come in soon to show the students. 
"I think that it will make the labs more engaging and give the students more opportunities for hands-on labs," Lancaster said.
Lancaster stated that he would like to thank the ADE for allowing teachers to use these funds for different classroom supplies to benefit the students and classrooms.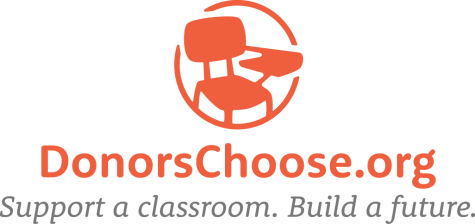 Carlise Moreland, a high school math teacher at Imagine Prep, applied for the funds and shared her thoughts on the donation. 
"Essentially, to sign up, you just make an account, then pick where you want to buy the items from," Moreland said. "Then you just write why you want or need the items and how they might benefit the classroom."
This helped provide donors choose a reason as to why the teachers would need the money and if the money is getting put to good use.
"I was very excited to finally get the items that I have wanted in my classroom since the start of the year," Moreland said. "I think that the new supplies I got will help visual learners and provide more hands-on work for the students to learn better."
Moreland shared that previously, her activities were just printed sheets. Most of them would be worksheets, but it would be difficult for the students to measure the volume on printed paper. 
"I got a lot of stuff, including rulers, tape, colored paper, measuring tape, organizational bins, paper clips, scissors, compasses, three-dimensional plastic shapes, cards, dice, expo markers, and erasers," Moreland said. "That's about all I can think of right now."
The three-dimensional shapes help measure the volume and density of a shape. The deck of cards and dice is to experiment with probability and chances. 
"I think this was a pretty cool opportunity for all teachers to get what they wanted off their wish list," Moreland said. "I honestly wasn't going to sign up for it, but Mrs. Farra convinced me to do it, which I'm glad for."
Moreland hopes that the new items will give a fun spin to math class to help the students become more engaged and understand the topics better.
"Thank you to Arizona for allowing us to use these funds for classroom supplies," Moreland said.
Teachers had a fantastic opportunity to get the classroom supplies they needed for their students. Donors Choose gave many benefits to different teachers throughout the state.