Softball State Championship
It is almost the end of the school year, and the softball team did a great job through the whole season. The team worked extremely hard and came up just a few runs short of winning a state championship.
The varsity softball team had great players this year, some of them middle schoolers that played like high schoolers all this season.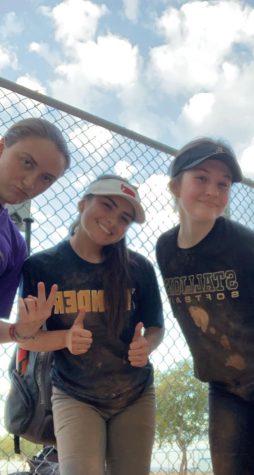 They had so many memories as a team, and one of them was going to the state championship. 
Riah Boyd, a middle schooler on the softball team, wanted to share some of her feelings. 
"In my opinion, we played so well, we did an amazing effort and our strength brought us to the win to get to the state championship (game). Even though we did not win, we did an amazing job. The feeling of defeat made me cry all night because we almost got the win. We were nervous the whole first part and I think that was what made us lose," Boyd said. 
Senior Ariel Fortune shared her feelings about the season.
"I started playing softball when I was in seventh grade, and thinking that my time in high school is almost over I feel sad, this team brought me to the state championship and it was the best feeling in the world, even though we lost I feel that we did so good and I had so much fun on and off the field,"  Fortune said. 
As we can see the softball team had so many experiences and feelings this season, all of them made good memories as a team. 
Eighth grader Alexis Villegas shared her experience.
"I've been playing softball since I was very little, and I feel that this is the only sport that makes me really happy. Being with the girls this year was amazing, I had so many memories with all of them, I remember telling myself that this year was going to be amazing and that a lot of things were going to happen. I also remember that I wanted to be the pitcher this year. Getting to the state championship with a varsity team was the best experience I could ever live, I got to say thank you to all of my teammates and coaches for this amazing season," Villegas said.
Leave a Comment