Top 5 Animated Foods you can Actually Try!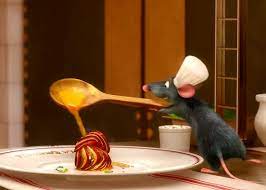 We have all craved food from films. You'd be lying if you say you haven't!  We took some time to find our favorite animated food that we only dreamed of trying. Forever we thought that the only way we'd get primarily close to trying the treat would be living vicariously through the characters. But, we did all the work so you don't have to and found recipes for you to make your childhood dreams come true. Thank us later! 
Coraline
: Literally Every Single thing Coraline's "Other Mother" Made
Without a doubt, this movie is number one on my favorite animated foods list! From the gravy train, refreshment chandelier, to the self-lighting cake. Not to mention the cupcakes, pizza, and hot dogs!  And of course the "dinner – breakfast food!"
Princess and the
 Frog:
Tiana's Beignets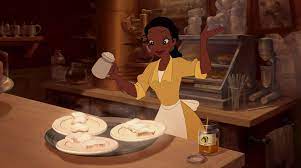 I think this is one everyone has wanted to try this delicious French pastry at least once! I mean it's Tiana's specialty and what she hopes everyone will try once she opens her dream restaurant, "Tiana's Palace"!  She douses the fried dough in snow-like powdered sugar and serves it with a cup of freshly brewed coffee in the morning.
 Click Here for Recipe:https://www.thismamacooks.com/2020/01/tianas-beignets-recipe-princess-frog.html
Ratatouille
: Remy's Ratatouille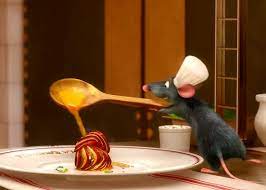 Our list would not be complete without adding Remy's ratatouille! I think if this dish can make Anton Ego, the bitter food critic, flash a smile, it must be mouth-wateringly delicious! Layers of fresh French produce: eggplant, bell pepper, zucchini, yellow squash, and potato all immersed in ripe tomato sauce. 
Click Here for Recipe: https://www.chefdehome.com/recipes/561/ratatouille
Brave: Harris, Hubert, and Hamish's Iced rolls
There is a reason those naughty triplets are always trying to get their little hands on those scrumptious iced rolls! And it's not just to mess with Maudie (their nursemaid) while I'm sure that was always fun for the little rascals! These treats are the best around in the kingdom of DunBroch. They are flaky and sweet yet savory and flavorful rolls glazed in delectable orange icing. Topped with a candied cherry. 
Click Here for Recipe: https://rosannapansino.com/blogs/recipes/brave-iced-rolls
Max and Ruby
:
Ruby's Cake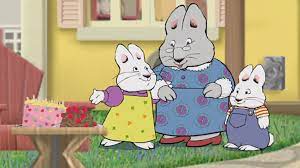 I know as a kid, whenever I watched the intro to Max and Ruby, I wanted nothing more but to try Ruby's pink-frosted cake! While Max's so-called cake is just mud, rocks, and worms. Ruby's flavorful cake is rich, slanted but I bet it's still delicious! Coated in a homemade strawberry buttercream and colorful star and heart sprinkles. And top on the rims with cream-colored dollops and candles.  Yum!
We want to hear from you! Do you agree with our ratings? Is there something we missed? Send us some of the animated foods you have been dying to try and we'll find the recipe so you don't have to!
In the article "Animated Food you Can Actually Try," what food are you most interested in trying?
Food from Princess and the Frog---"Tiana's Beignets" (38%, 6 Votes)
Food from Ratatouille --"Remy's Ratatouille" (38%, 6 Votes)
Food from Coraline (13%, 2 Votes)
Food from Max and Ruby--- "Ruby's Cake" (13%, 2 Votes)
Food from Brave ---- "Iced Rolls" (0%, 0 Votes)
Other (0%, 0 Votes)
Total Voters: 16

Loading ...
Leave a Comment