Who's that Mystery Teacher?
Who's that Mystery Teacher?
It's that time again! Are you ready to see if you know your teacher? Can you guess who these teachers are? Do you want to win the prize? The first person to guess all these teachers correctly wins the game! Find Mrs. Baker for your prize!
Mystery Teacher 1: High School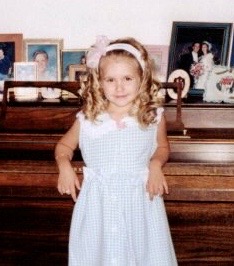 This teacher was born in Washington but lived most of their life in Arizona and graduated at Paradise Honors High School. The college they went to was Arizona Christian University with a major in both behavioral health for counseling and secondary education and a minor in Bible. 
"I chose to do education because I knew I wanted to be a teacher, but I also wanted to study behavioral health since psychology is very interesting to me," this mystery teacher said. 
Before deciding to work in education, this teacher wanted to be a chef. Although they wanted to be a chef, they always knew they would end up becoming a teacher. 
Their senior english teacher inspired them because she was supportive and was the person you could go to for anything.
Everyone has something unique about them. Want to know something unique about this teacher? 
"I danced competitively for almost 10 years. I did Ballet, Jazz, Contemporary, and Tap."
Who do you think this teacher is? If you know, you're a fourth of the way to winning the prize!
Mystery Teacher 2: Middle and High School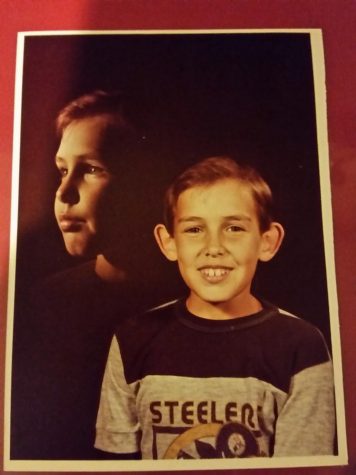 The second mystery teacher is from Phoenix, Ariz and graduated at Cactus High School. With a major in accounting because they have always loved numbers, they graduated from the University of Phoenix.
When they were younger, instead of becoming a teacher, this mystery teacher wanted to be a meteorologist.
"I'm fascinated by weather," the second mystery teacher said.
But instead of becoming a meteorologist, this person became a teacher at Imagine Prep.
"As a church youth leader I loved working with and coaching kids."
The unique thing about this teacher is that they are the biggest Mariah Carey fan. That's kind of surprising. 
If you can guess who this teacher is, you are halfway to the finish line!
Mystery Teacher 3: Title 1 Aid 
Who was born in England but lived in California until they were four and moved to Phoenix ever since? Well it's this mystery teacher of course! They graduated from Imagine Prep in 2015 and is attending Estrella Mountain Community College. 
So far, this teacher has their major to be in social work and hasn't chosen a minor. 
"My goal is to become a social worker once I graduate. I have always wanted to feel that I could make a difference in the world and this is how I will do it," Mystery teacher number three said. 
When they were younger, they thought about being a sports statistician and or a sports journalist when they grew up. They loved sports and writing enough to want to find anyway to get close to the players. 
"Sports has always been a passion of mine and my initial goal was to find a field that would get me close to the action. I collected a lot of sports cards as a kid and would examine all the stats," they said. 
But because they didn't become a sports journalist or a sports statistician, they started working at Imagine Prep to help improve the learning of the kids here. They wanted to be the person that students could rely on to push them to the limits they never thought possible. 
This mystery teachers inspiration to become a teacher is their mother who has been a teacher since they were ten years old. 
"I've always been amazed by how passionate she is about what she does. She works harder than any person I know. She truly has a passion for helping others," this teacher said. 
As for something unique about this mystery teacher, they graduated as salutatorian from their high school. 
Who is this mystery teacher? You're almost done! One more to go!
Mystery Teacher 4: High school
This mystery teacher is from Spokane, Wash and graduated from Centennial High School in Peoria, Ariz. They went to ASU for their Bachelors degree and GCU for their Masters. At ASU, they majored in Secondary Education and History. While they attended GCU, they majored in Public Administration and Government and Policy. 
This teacher loves history and knew that they wanted to work with young adults/teenagers as a teacher. 
"After I got into teaching, I realized I was really passionate about leadership and government… this was a perfect blend," This mystery teacher said. 
When this teacher was older, they wanted to be a city manager just like their dad but became a teacher because they love working with people. They wanted to make an impact and teaching was the job for them.
Their high school soccer coach and mentor Mr. Dunham, and their high school APUSH teacher and college mentor teacher Mrs. Dunham both inspired this person. 
"They are the absolute BEST humans I know," this teacher said.
One very unique thing about this teacher is that their favorite sandwich is peanut butter and pickles. 
Who is this teacher?
If you can guess all four, be the first to find Mrs. Baker for your prize!