Foreing Exchange Students Experience the Gift of Giving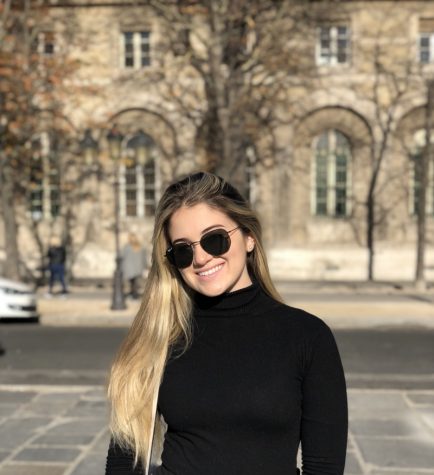 More stories from Mariana Nogueira
Giving Tuesday is a global generosity movement that unleashes the power of people and organizations to transform their communities and their world. It is held annually the Tuesday after Thanksgiving. Giving Tuesday was created in 2012 as a simple idea: a day that encourages people to do good. Over the past seven years, this idea has grown into a global movement that inspires hundreds of millions of people to give, collaborate, and celebrate generosity.
This year the exchange students partnered with ETC (Education Travel and Culture) decided to join this honorable cause and went to Phoenix to do volunteer work at the Sleep in Heavenly Peace organization. 
Sleep in Heavenly Peace is a volunteer organization that builds beds for kids who are sleeping on the floor. They believe that all children deserve a safe, comfortable place to lay their heads. They are a group of volunteers dedicated to building, assembling and delivering top-notch bunk beds to children and families in need.
"The Sleep in Heavenly Peace is an organization that works for a cause that I believe being very important, so it was very gratifying to be a part of it for a day," Mariana Nogueira, an exchange student from Brazil, said.
 The IPS exchange students and other foreign exchanges students from Arizona spent their afternoon and evening helping them do inventory, moving things and cutting and cleaning wood for the bunkers as a way to give back to the community.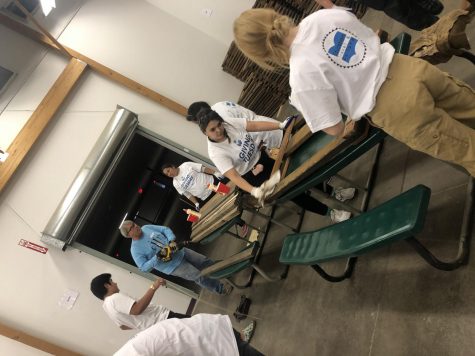 "It felt really good to give something back to the community that welcomed us with opened arms," Anna Spieker, a foreign exchange student from Germany, said. 
They enjoyed their time doing volunteer work and made it a fun time. It was a great time to bond and to get know more foreign exchange students that were also a part of the event.
"While we were working, we were dancing, singing songs and making new friends from other countries," Aurora Macia, the foreign exchange student from Spain, said.
"We had fun, because we were all together working as a team," Lucia Sancho, the foreign exchange student from Spain, said.
The foreign exchange students are grateful for all the experiences their organization is providing and also for all the support the school has been giving. They hope they are able to do more activities like that through the year, and do good for the community.