Favorite Halloween Things!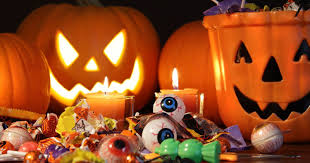 Everyone likes to get in the Halloween Spirit! But what makes it even better is watching movies with your friends and jamming out to your favorite Halloween songs. In that case, if you like all of these things then Halloween going to be a blast. Knowing that a lot of people are picky with their candy, you should know what candy is liked the most.
Freshman Degan Cox said, KitKats are his favorite candy.
"Because it makes me feel good and it's satisfying to hear it crunch," Cox stated.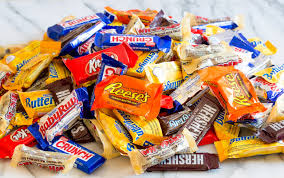 Freshman Abby Doarn agreed that KitKats are her favorite candy because as she put it, 'you can't go wrong with them.'
A lot of people like different variety of candy, but the most liked is KitKats.
On the other hand, Jessica Johnson said, "Dots is my favorite candy because there's a variety of colors and flavors!"
Halloween is just around the corner and the people staying at home, handing out candy deserve to watch their favorite movies or even
listen to their favorite Halloween songs.
"Michael Jackson song Thriller, is a good song to set the Halloween spirit and listening to that song makes so excited because it reminds me how close Halloween really is," Doarn said.
A lot of people prefer to watch a movie called Hocus Pocus.
"When watching Hocus Pocus, the movie entertains me. It's also a good movie because it reminds me how classic the movie is,"  freshman Grace Metivier said.