Best Place To Find Lemonade
 In Surprise, we have a lot of the same. Chain restaurants, fast food, nothing that stands out or makes us unique. One positive to this is all of the options we have in town for lemonade, that tart and sweet drink most people enjoy.
The first place in town is Dutch Bros. Dutch Bros. was founded in February of 1992 in Oregon and then started to spread rapidly across the western side of the U.S. with a total of 379 locations and more coming in the future. 
Another lemonade option is Salad and Go. An all-organic healthier alternative than other fast-food restaurants. Salad and Go restaurants are only located in Arizona with 10 locations throughout the Phoenix Valley. According to saladandgo.com, the founders Roushan and Tony Christofellies were convinced if they could create a menu of craveable. salads it had to be the highest quality fresh ingredients and at a convenient price, with the convince of a drive-through. 
Last but not least is the Water and Ice store on Greenway and the 303.  In the same plaza as Big Budda and Boba Craze. This one is a little out there but trust me it is not a waste of time.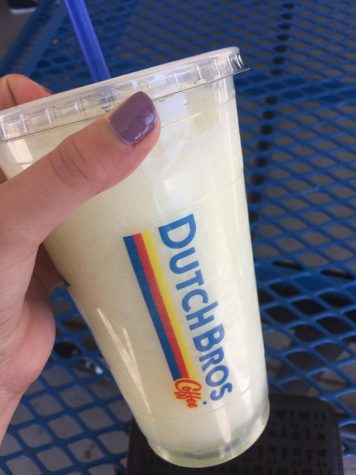 At Dutch Bros., you can get a Small, Medium, or Large lemonade. The Small is $3.25, a medium is $3.60, and a large is $3.95. Here you can also add fresh strawberry and any flavor or flavor combinations that Dutch Bros. have created. At Dutch Bros., it is never convenient. It will always seem like the line is 20 miles long because everyone wants to get that sticker for the first of the month or get their birthday drink. At Dutch Bros., it honestly tastes more sugary than it does sweet or sour, but if you get the lemonade with the strawberry real fruit, then it is delicious. The lemonade is not worth the price because it can be expensive at times and if you were going to Dutch you would not be getting lemonade even if you don't like coffee.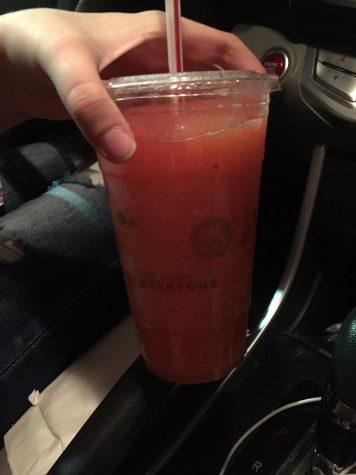 At Salad and Go you can get a traditional lemonade, Frozen strawberry lemonade, or Cucumber Lemonade 16 oz or 24 oz for just $1.00. This is so convenient, and you can order it on the app and you won't have to sit in the drive-through. Salad and Go are also set up like Dutch Bros. They have the walk-up window and the drive-through. At Salad and Go it is a little sour but Frozen Strawberry is where it is at. It is nice and refreshing.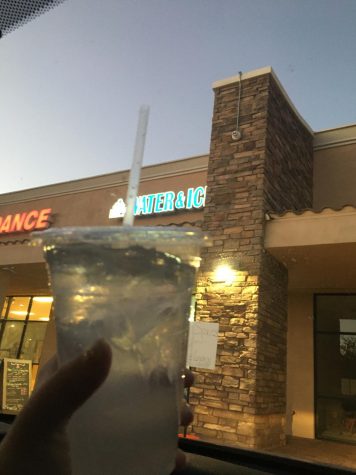 At the Water and Ice store, it is a lemon compote that gets mixed into fresh alkaline water. From a large variety of sizes 16 oz.-32 oz., you can get any flavor syrup they have or get a dragon fruit lemonade and a strawberry lemonade, or just the regular lemonade. the 16 oz. is $2.55, the 24 oz. is $2.75 and the 32 oz. is $3.25. The price is only 50 cents more than the next size. In my personal opinion, I feel like the lemonade could use more of the compote to where it could have more of the lemon flavor. It is convenient because you can just walk in and all of the times I have been there, there is usually not a line or you are the only one in the store.
In conclusion after testing all of these lemonades, I feel like the best is for sure Salad and Go because the frozen strawberry is really good and has a great balance of sweet and sour. The Old Fashion lemonade from the water and ice store is second and then Dutch Bros. The Dutch Bros. lemonade is just ok it used to be my favorite.  I have tried a lot of new lemonades, some are great and some are bad because they will use all organic ingredients and cane sugar does not taste the same as white sugar.
Leave a Comment