What's up with LiveSchool?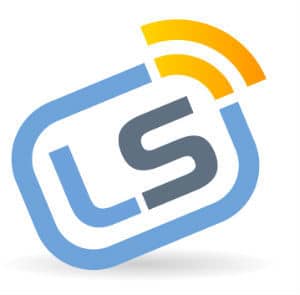 Here at Imagine Prep one of our biggest values is good character. Over the years the school has tried to reward students for being kind and helping others. They even recognize them by announcing their name on our morning announcements. But sometimes we don't always catch when they do something good. So, we have started a new program to keep ourselves accountable. This program is called LiveSchool. 
So how does LiveSchool work and will it help us recognize our students good deeds or just doing what they're supposed to? LiveSchool is a program where teachers can give students points for being on task, helping out a classmate or just being a good human. I interviewed Miss Rachel Kelley, she's in charge of running the LiveSchool program. 
Kelley explained what LiveSchool is and how it works.
"LiveSchool is an app that we can utilize to track student behaviors throughout the day whether those are positive or negative," Kelley said.
She also shared who came up with the idea to start using the app and why they decided to use it.
"We had to find a solution that was able to work through every class. So I actually did some research  to figure out what we could utilize and I found a couple different apps. We went through the tutorial on LiveSchool and we decided that would be the best app for us because we could have access to any kid in the building no matter if we taught them or not," Kelley said. 
Kelley also shared her thoughts on why LiveSchool might be a good idea for our school. 
"I thought it was a good idea because a lot of times there's kids going from class to class that are exhibiting the same behaviors and continue those behaviors throughout the day whether those are positive or negative. The positives, those kids kind of fly under the radar a little bit and don't really get recognized, while if you're doing the same negative behaviors from class to class, that kind of has to change. And that was an easy way for us to communicate without directly talking between every class period," Kelley said.
Next, she shared some incentives or consequences for good or bad behavior. 
"Right now we're looking at an incentives chart for good points, the only consequence right now is that we can all see them so if they are moving from my class to somebody else's class, we can have those conversations with them and get parents involved and say this is what was tracked for your kid throughout the week or throughout the day," Kelley said.
Lastly, she gave me some more information on Live School and any other information we might want to know. 
"You guys will be getting your student logins and your parent logins after spring break so you'll be able to see what teachers are tracking for you and your parents will as well," Kelley said.
LiveSchool is also used to earn points for Imagine Prep's newly introduced House System. The house is system is our school's way of bringing students together and getting us hyped up. The houses are Tornado, Earthquake, Hurricane and Blizzard. If you want to earn points for your house earn points on LiveSchool! You can buy T-shirts for your house on the school website. Also, look out for challenges on the school's Instagram and during lunches.