Live action Aladdin coming soon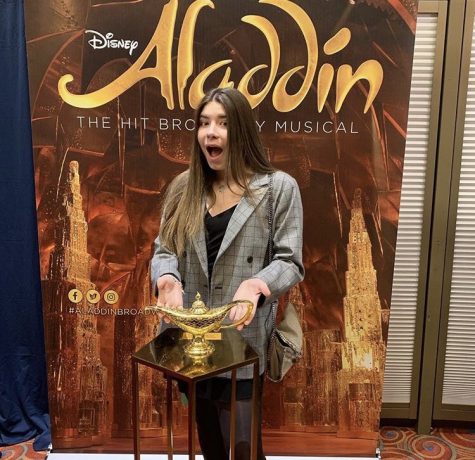 As everyone knows Aladdin is one of the most famous Disney movies of the last few years. Twenty five years ago, Walt Disney Pictures released the movie Aladdin. In a short time it became very popular, especially for little kids and even for older ones. It is a movie to watch in family and now it is a great opportunity to watch the musical and spend time together.
In a short time it has become a critical and commercial success, becoming the highest-grossing film of 1992 with an earn of over $504 million in worldwide box office revenue, and now, after the great success of the Disney film, it arrives in all the theaters in North America to experience the beautiful story of Aladdin and its adventure.
The Broadway Musical is from the producer of The Lion King comes the timeless story of Aladdin, a thrilling new production filled with unforgettable beauty, magic, comedy and breathtaking spectacle. It's an extraordinary experience where one lamp and three wishes lead to limitless possibilities.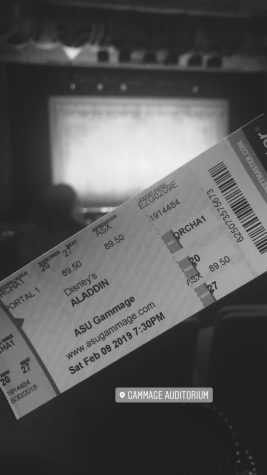 The Musical Directed and choreographed by Tony Award winner Casey Nicholaw (The Book of Mormon, Something Rotten!), has been declared as fabulous and extravagant by the New York Times.
I was able to experience seeing the Broadway show Aladdin in Tempe at Arizona State University's Gammage Theater. Personally, the beginning was a bit disappointing but the ending left me speechless and was an unforgettable experience, rich in color, music, beautiful choreography and special effects. It was like being part of the Disney movie that we all saw as children.
I suggest if it ever comes back or you are traveling somewhere and they are showing the musical you try and go!
Now we are all waiting for the new film Aladdin that will arrive in all the cinemas in the United States on May 24, 2019.
Aladdin is the next installment of Disney's live-action series of movies, and is an adaptation of Disney's 1992 animated movie.
Who else is excited to see the live-action movie?