Tom Macdonald: The Man Behind the Music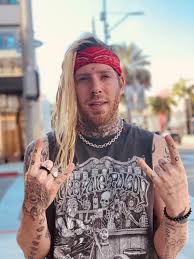 A new independent musician has been storming the Billboard charts recently, and his name is Tom Macdonald. He is a 32-year-old Canadian rapper currently based in Los Angeles, California with his girlfriend, who is the only other person who helps him with his music career. It's just the two of them, and so far Macdonald has been making a huge impact with his latest releases. His music genre is a little scattered, but it mostly resides in the rap-rock and hip hop/rap groups. The topics he discusses are quite different from more popular rappers like Eminem and Logic, but can be considered similar to NF over the fact that they are quite heavy and the messages are pretty straight to the point.
He began his career in 2014, but he only just recently gained a large following this past year with his newer releases "Fake Woke" and "Cancelled". He has become immensely popular in the rap industry, gaining 1.81 million followers on his YouTube channel, where he posts a variety of his music. I will warn you, his music does discuss some current topics that may make people uncomfortable, and he does use some adult language as well, so fair warning. However, I believe that because he discusses topics that most people refuse to touch is incredibly admirable, and it's one of the reasons why I enjoy his music so much.
His background isn't completely well-known, however he has expressed that he had dealt with addiction and mental health issues in the past. He doesn't seem to go too in-depth about it, but covers enough for fans to get a general idea of who he is. He has expressed his opinions freely online, as well, both through his music and on live streams he holds occasionally on Facebook Live. He actually held one recently on  Feb. 3rd, 2021 discussing his latest release, "Cancelled". In the two weeks it has been released, he has gained 3.6 million views on the video alone, and another song he released the week before, titled "Fake Woke", received 8.5 million views. He has clearly become popular in the recent weeks, and his clear views on certain topics has amassed a great deal of people that feel a similar way.
He touches on topics such as cancel culture, the media, and how certain delicate topics, such as race, have become a topic of focus recently throughout the media. He is very open about his opinions, expressing how if he expressed them in any other way he would be slandered and shamed by others around him. Since he is independent, however, he doesn't receive as much backlash as a musician signed away to a record label. He and his girlfriend are the only ones that produce his music. 
"I literally built it from the ground up," Macdonald said on a community post on YouTube, discussing his music video "Cancelled". "Not just the beat or the song…I built the ENTIRE music video. From painting the plywood to standing the walls to assembling the cage to hanging the lights with Nova…THIS IS INDEPENDENT!!!…I made the beat. I built the set. My girlfriend shot and edited it. HOMEGROWN BABY!!!" Beneath the text, Macdonald shows pictures of him building up the set in order, then the final product when the video was shot (shown below).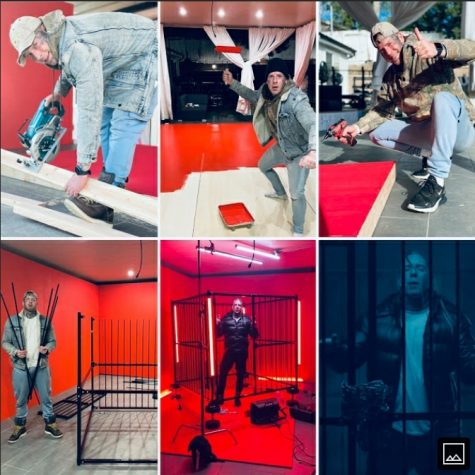 He does it all on his own, which is absolutely incredible considering how amazing the music and video quality is. He clearly shows that he isn't afraid of backlash from people, and has proven that in a multitude of his music. 
I still have yet to explore more of his music and learn more about him, but so far I am incredibly impressed with how much he is able to do and express all on his own with only the help of one other person. I recommend that you go check him out, see his content for yourself and see if it's something you enjoy or can relate to.
Leave a Comment