Top Five TV Shows ~ Quarantine Edition
Is it just me or does binging your favorite show on the couch with all the fixin's seem almost too good to be true? Over the past year or so our world has not only faced a global pandemic but also, a huge influx in movie and TV show productions. The demand for new entertainment was so high you could say it was through the roof. 
Ever since the global rate for cases of the Corona Virus increased, the majority of public businesses and schools worldwide shut down. Forcing most to stay home. However, we've all found ways to adapt to these new lifestyles. Some of us even picked up some new hobbies and cravings along the way too. See, binge-watching TV shows and movies alike are one of the most common hobbies among 85% of U.s citizens. In 2020 alone, the U.S produced and scripted around 500 brand new tv shows and movies combined. 
"The number of original scripted series to premiere in 2020 was 493, according to data released Friday, Feb. 12th, by FX Networks."
Getting straight into it, I'm going to be briefly reviewing the top five TV shows that have been released in the past couple of years and voted upon by our fellow teachers and students here at Imagine Prep Surprise: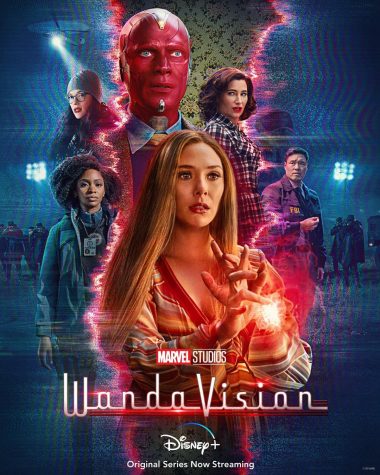 Wandavision – (released on Jan. 15, 2021) Is a brand new classic superhero fiction/drama & mystery

television series featuring Wanda Maximoff and Vision (two super-powered beings from the Marvel Comics Universe) living their idealized suburban lifestyle. A string of unexpected twists forms a plot that forces the audience on their toes as they begin to suspect not everything is as it seems…

Wandavision

is currently found on Disney+ and is rated

PG (parental guidance suggested – some rude humor, minor language & violence) (flashing sequences do occur – may NOT be advised for photosensitive eyes)
"I really enjoy Marvel movies, so I thought I would also enjoy Wandavision. It is a great show because I feel like I'm constantly thinking and trying to figure out what is actually happening," Michelle Baker Global, and journalism teacher said. "It has all the action and special effects that the movies have, but it also leaves you on cliffhangers as a formal TV show would."
"Wandavision because I enjoy watching it with my daughter," Eighth grade Science teacher Kevin Lancaster said.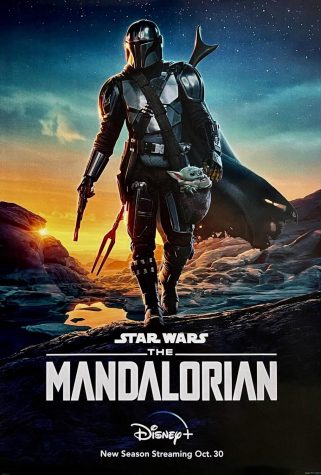 Mandolorian – (released on Nov. 12th, 2019) is a unique mix of space western/adventure fiction films

that are set after the fall of the Empire and just before the First Order. The

Mandolorian

series features the problematic journey of a lone bounty hunter in the outer reaches of the galaxy, far from the cruel and unjust authority of the New Republic. The

Mandolorian

is currently found on Disney plus and rated

Tv – 14 (meaning fourteen and older are advised – some rude humor & violence) (flashing sequences do occur – may NOT be advised for photosensitive eyes)
"Mandalorian is full of exhilarating scenes, surprising character appearances, and of course Baby Yoda.  Explore the vastness of the Empire and the resistance with this funny, and stunning T.V. series…This is the Way…" Middle school student,  Madeline Miller said.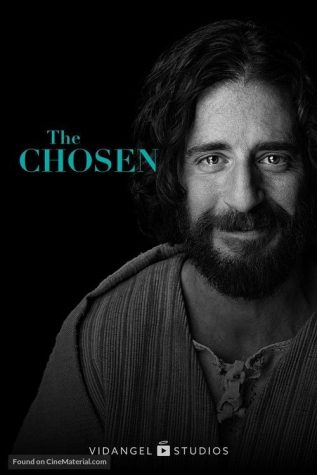 The Chosen – (released to the public on Dec. 24, 2017) is a high-budget historical drama

television series that features the life and ministry of Jesus Christ and his journey with the disciples. You can currently watch

The Chosen

for free by the mobile app,

www.thechosen.com

/app, or search "The

Chosen

" in your Apple or Android app store. From the app, you can stream to your TV using another device, such as Roku, Apple TV, Chromecast, etc. The Chosen is rated

PG (parental guidance suggested – historically accurate  content may not be advisable for young children – minor violence)
"The Chosen – such realistic depiction of biblical events and character development of the disciples," IPS PTO member, Amy Miller said.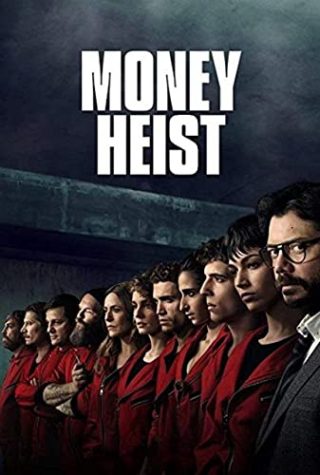 Money Heist – (released to the public on May 2, 2017) Is a Spanish heist crime/drama

television series created by Álex Pina, in which traces two prolonged heists were prepared by the Professor (Álvaro Morte). One is purely based on the Royal Mint of Spain, and the other one on the Bank of Spain.

Money Heist

is currently found on Netflix and rated

PG (parental guidance suggested – some drug trafficking references & minor violence)
"The storylines were all very intriguing because it makes you feel like you're completing the heists yourself," freshman Gracelynn Miller said.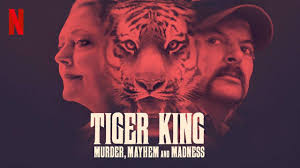 Tiger King –  (released to the public on March 20, 2020) Is a television documentary/true crime

series based around the small yet interconnective society of primarily big cat conservationists and animal conservation in general. Tiger King is currently found on Netflix and rated

MA (for violence, language, some *inappropriate content, some drug use/references)

So essentially, the rating for this show is saying it's advisable for

ADULTS ONLY

. Please do

NOT

let your kids watch Tiger King unless supervised by an adult. 
"I liked the fact that it made me laugh so hard because of how weird it was," health and P.E. teacher, Helena Spalding said. "I only watched this because we were stuck in quarantine and I had nothing better to do…LOL." 
Honorable mention of other shows that were also voted on are listed below:
Stranger things

The Sopranos 

Friends 

Below Deck 

The Crew

Queen's Gambit 

Riverdale (the last season)
(All photos were accessed off of google – https://www.google.com)