Razzmatazz Is a Glittery Universe Stuffed Into a Magnificent Album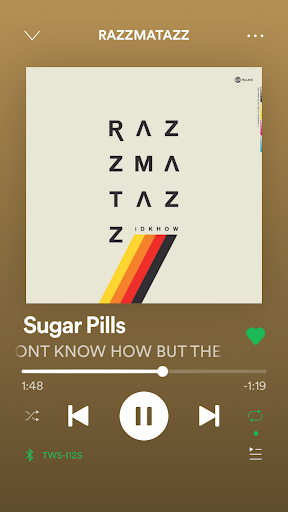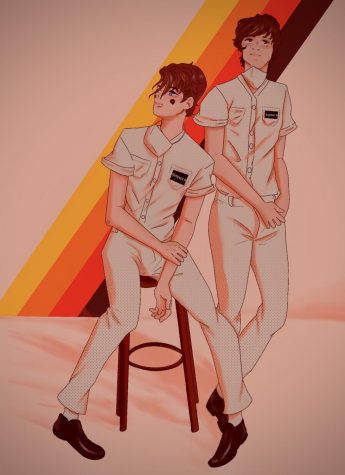 The new I Don't Know How But They Found Me (aka iDKHOW) debut album, RAZZMATAZZ, is finally here! It features a spectacular showcase of incredible vocals from front-man Dallon Weekes and amazing fast-paced drumming from Ryan Seaman. The vintage-pop feel fits the aesthetic appeal of the band throughout the whole album and creates a sparkly dystopian time-capsule full of wonderful and weird surprises. The band has taken obvious inspiration which is evident in this album; from The Cure, Oingo Boingo, The Sparks, and just a teeny bit of Queen.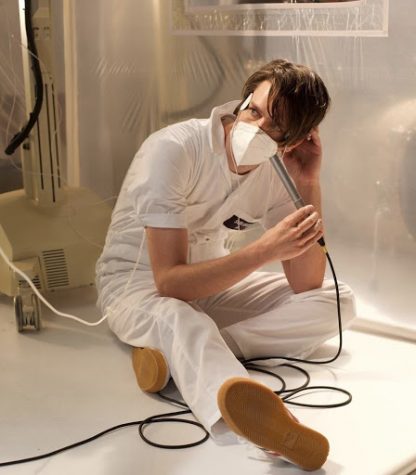 The record starts off with an immediate banger "Leave me Alone" which is about distancing yourself from those toxic individuals – or at least trying to get away from those people. The music video shows a Socially Distanced band with plastic cells like E.T. and plastic bubbles which are too short for Front-man Dallon, but somehow he makes them work. The storyline of being experimented on with old fashioned machines and weird helmets with "Back to the Future" vibes just matches the song really well. The music itself is very energetic, and mixes the retro feel from the 70's and 80's with some slight twists, as well as a hint of more modern music.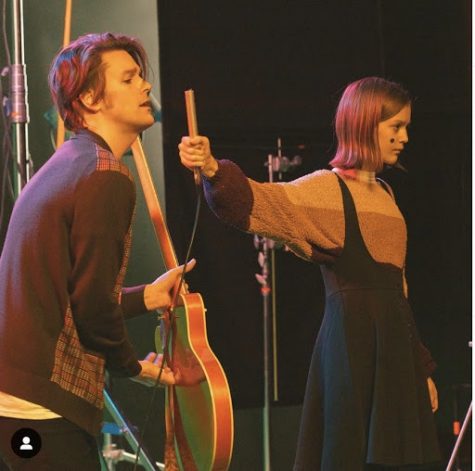 Two of Morgan's absolute favorite songs had to be "Sugar Pills" and "Need you here". Dallon often does this a lot in his writing with his songs where he puts on this kind of persona that everything is absolutely fine and yet shows how it is inherently evil.  "Sugar Pills," Dallon explains in an IG live with Alt 104.5 "that song is about the 'Placebo effect' when you know something isn't working but you put your faith in it anyways." Which often  doesn't fix the problem they  just 'make you feel better' making people become codependent on those drugs which is why he "swallows every one of them" and loses count of how many he's taking. There are lines that really reinforce this idea such as "could it be that it's only in my head," "scientific little fiction you can fix this" and "you're with me all the time always in the back of my mind." "Need you Here" Is possibly one of the most beautiful tracks on the album; it's such a tear-jerker and features gorgeous vocals from Dallon's 12 year-old daughter Amelie Weekes, during the bridge. Also a pre-recorded spoken-word bit from when Amelie was younger saying how much she misses her Dad when he's on tour, which had an interesting old-fashioned radio feel to it.
Ian's favorites consist of "Nobody Likes the Opening Band" and "Leave Me Alone". These are Ian's favorites because, like most of the songs in the album, they are really catchy. "Nobody Likes the Opening Band" is about giving people chances before you turn them down, even if they aren't good at whatever it is up first, and that everybody has to start somewhere, because they could end up being really good if they get the encouragement they need.
Although we absolutely loved the entire album, "From the Gallows" came off as too edgy for both of our taste and had a weird theme of dying for your lover. It also had an eerie-robotic voice in the middle of the song which sounds suspiciously like Steven Hawking. We would definitely say it wasn't one of our favorites even though usually Dallon and Ryan pull off the cool robotic voices and glitchy computer beeps. It is hard to get over the fact that when the robotic voice says "fact is you're downright vicious too," it sounds like "fact is you're downright Misses poo." It never fails to make us laugh, but just sounds so wrong.
Of course you can't forget the title track "Razzmatazz", and no, the name was not in fact inspired by the Jamba Juice drink. Dallon explains in a Rocksound interview that he got the idea of the title from a TV show "I'm only familiar with the word itself because of this music education TV series that would be shown to me and my classmates when I was in elementary school. There was one day of the week where the teacher would roll in that big TV that was strapped to the cart and pop in a VHS tape of this Canadian public  TV show called The Music Machine and the Host of the show she would always start the show with asking this giant computer[the music machine] to 'play us some Razzmatazz' and so I never forgot that word". The track winds everything down to a close. A cool fact about the music videos is that Dallon would only let them film with vintage VHS cameras, which really sends the vibes of the 70s and 80s.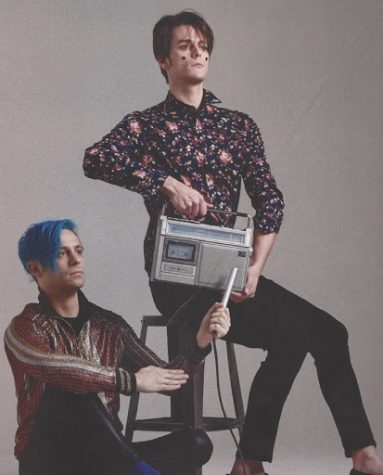 The record goes on to songs like "Mad IQs" a very murderous song where Dallon says he is a "voluntary victim" talking about how people's involvement in their own misery. To "Nobody Likes the Opening Band" which I (Morgan) was particularly excited for because they had been made it a little bit before the album came out, but it had never been officially released until now. And "Clusterhug" which has some weird coincidental references to the girl being a "holy quarantine".  Dallon's thoughtful lyrics always seem to make you think and challenge the world view on popular things.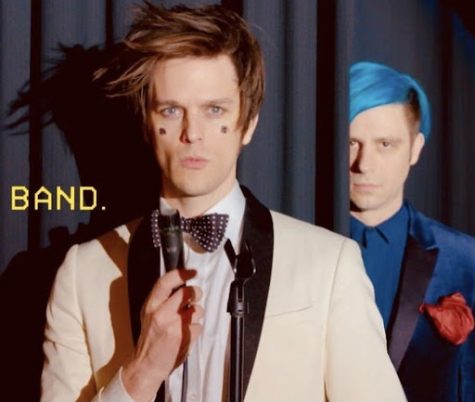 Overall, the aesthetic of this album was fabulous. It definitely gives the illusion of "a band out of time. One who faded away into obscurity after struggling to find success in the late 70s and early 80s. Only recently, the internet has begun to uncover the performances and recordings of a band that the world wasn't ready for, perhaps the world is ready now…" According to iDKHOW's YouTube description.  I just love this universe the band has created for itself so thought provoking but also making you want to dance. We both give this Album a solid 9.5/10, it is just an absolutely amazing work of art. Be sure to check them out sometime!!
Track list –1. Leave Me Alone, 2. Mad IQ, 3. Nobody Likes the Opening Band, 4. New Invention, 5. From the Gallows, 6. Clusterhug, 7.Sugar Pills, 8. Kiss Goodnight, 9. Lights Go Down, 10. Need You Here, 11. Door, 12. Razzmatazz