New and Newer-Welcoming (back) our New Teachers
Being the welcoming school that we are, we'd like to welcome Mrs. Anna Forysiak and Mrs. Farrah Weber as our new teachers for 2020-2021. Along with welcoming them, we'd like to welcome back all our teachers and check in on some of the new teachers from last year. Mrs. Belle Turner and Ms. Michele Pelletier are two of the new 2019-2020 teachers, who've returned to teach another year!
This year Imagine Prep has some exciting new editions, two new teachers! Forysiak and  Weber are both new this year in the science department.
Forysiak teaches high school IGCSE physics and AS physics, however, in the past, she has taught AP environmental science.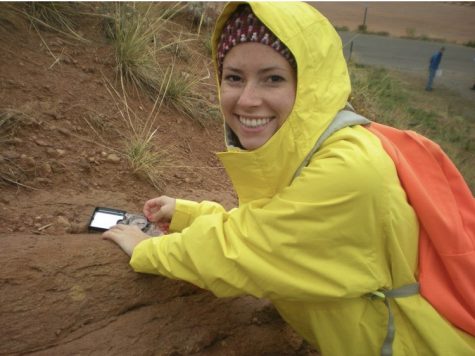 "I've been teaching for 3.5 years. Before that, I was a teacher's aide and substitute for a year.  And before that, I worked for a Geotechnical engineering firm as a Geotechnical inspector," Forysiak said. "I also think it would be so fun to be a chef.  Over the last several months I was cooking a lot more and learning to love it!"
Funnily enough, Forysiak met Principal Chris McComb and Ms. Alexa Pupo, Government and economics teacher, at a job fair three years ago and now are working together!
She also has many interests outside of school as well.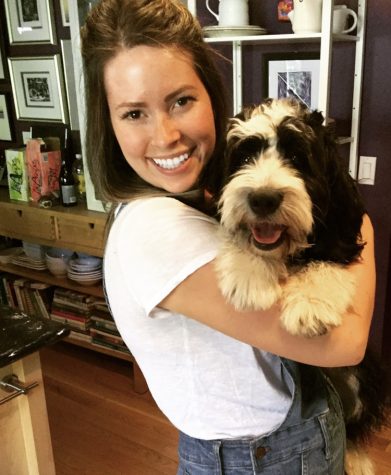 "I love cooking, going on hikes/walks with Wrigley (her dog), traveling with my husband, and reading," Forysiak said.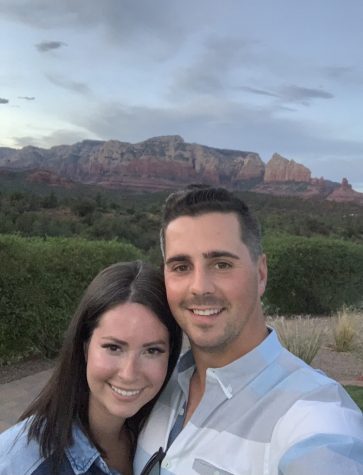 One quote that she lives by in her daily life is,"Everything is theoretically impossible until it's done," by Robert Heinlein.
But wait, there's more! We have another new teacher at Prep this year who is also from the science department, Mrs. Farrah Weber. She teaches seventh grade science and this is her first year teaching. Before this year she taught dance for about 10 years. 
This year was not Weber's first impression of the Prep. She has connections from years past. 
"My younger brother and sister attended the Prep years ago," Weber said. "I got to see through their experiences, how awesome teachers, admin, and staff were."
This year she got to see the Prep and our community for the first time. 
"My first impression of the Prep was how many teachers, staff, admin, and students were valued by each other." Weber said. "The sense of community was so apparent to me from the very beginning!"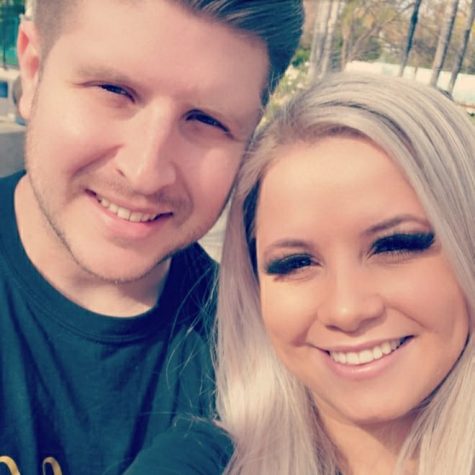 Outside of school Weber enjoys dancing, reading, going to the movies, and hanging out with friends and family.
One quote she lives by every day is, "It doesn't matter what's been written in your story so far, it's how you fill-up the rest of the pages that counts."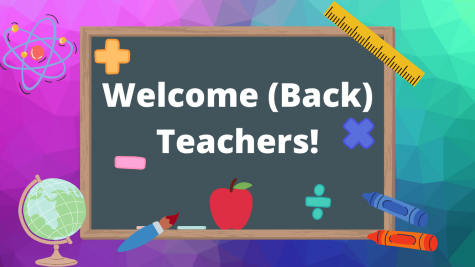 The sudden event of lockdown due to Covid-19 was a surprise to us all, and students were not the only ones who may have found it difficult to adapt to the change. Mrs. Turner and Ms. Pelletier were two of the few new teachers from last year, who's first year at IPS were cut short. How are they doing now? How had they reacted to Covid-19? 
Turner is the 11th and 12th-grade math teacher. She had described her first day teaching at IPS as being comfortable, and excited to meet my new students! She went on to say that she had also felt welcomed and already part of the Imagine family.
Turner explained that she really connected with Mrs. Gibson, Mrs. Storm, and Ms. Pelletier. Mrs. Gibson, the Cambridge coordinator and a math teacher at IPS, helped her understand the new curriculum and answered her questions. 
Pelletier, the English IV, and Senior Capstone teacher was another person she had listed. 
"We both worked at similar schools before, so we were able to relate to each other really well," Turner said. 
Also faced with the suddenness of Covid-19, she said that adapting wasn't as difficult as she expected. She felt that the time given to prepare her online curriculum was beneficial and had allowed her to become more familiar with online teaching. Turner went on to talk about what she loves about teaching and being at IPS. 
"At Imagine, I really love the people I work with," she said. "The staff here is amazing, and SO supportive. I really like teaching at a smaller school as well, because then I have the opportunity to get to know the students better, not just academically. I have some really awesome students that are kind and really fun to have in class!" 
On one last note, Turner would like to say,
"Go team Earthquake!!!!"
Pelletier is the English IV and Senior Capstone teacher. Looking back on her first day at IPS, she noted that she had felt, so excited and nervous!
She explained that she had come from the other side of the country and wasn't sure what to expect, but our welcoming staff and students made her feel at home instantly. She wrote that she had connected with the English Team as a whole, Mrs. Valone, and Mrs. Gibson, going on to explain that they've made sure her time at the Prep has been filled with love and laughter! With Covid-19 cutting the year short, she described how she handled the situation. 
"COVID-19 definitely threw me for a loop," she said. "I was so excited to spend Quarter 4 with my seniors and study mythology. I even had it all planned out, then Covid-19 hit. It was hard to rethink how I would teach a class in person versus giving students assignments to complete online, but I still would say that the unit was a success!" 
For what she loves about teaching at IPS is us, the students! 
"Getting to teach them has been so much fun and I love that I have the chance to engage with students who I don't teach in the hallways or through the study halls I help to cover," she said. 
Being able to check in with these teachers was a fun experience, and being able to learn in depth how these people we share most of our weekdays with, have gotten where they are today was awesome. Meeting the new teachers that have joined our Imagine family was also an enjoyable experience, as they have not only gotten to share who they are to the students they teach, but the rest of the school as well.