Two new songs from The Weeknd released, but can we expect an album?
After a year with no new music, the musician, The Weeknd came out with two new songs.
Abel Tesfaye is a Canadian RnB artist who recently came into the limelight in 2011 when he went on tour with artist Drake for his album Take Care.  A year after the tour, The Weeknd put together one of his first albums, Trilogy. For a while people only knew him because of the tour, but when Beauty Behind the Madness came out, his popularity grew. 
Abel, also known as The Weeknd, is known for his dark lyrics and melancholy vibes which is why as he continues his music career, his supporters continue to grow. The latest music release was My Dear Melancholy which was six songs about singer/songwriter Selena Gomez and their relationship and breakup. When this EP dropped on March 20 of 2018, fans went crazy! He had gone back to his original style of music from 2011. Everyone, old fans and new, thought he was staging a comeback which of course was exciting, especially for me. 
I've been a huge supporter of Abel for years. Many of my friends even say I'm a crazed fan that's obsessed. The obsessed part is true which is why when Abel disabled his Instagram and Snapchat account, I and many, were completely shocked. No one expected that. Was he quitting for good? Was it all over? No one knew and that was the scary part. Abel touched many hearts throughout the years so it's hard to believe he'd just be done. Nevertheless we all moved on and it wasn't for over a year, when in October of 2019 that we heard from him again. 
It was a simple post. All it said was "The Fall starts tomorrow night.¨ Those five words shook the whole fandom, including myself. The next day a song titled Heartless was dropped. Heartless was not what anyone was expecting out of Abel. It was fast with a non steady beat. In this song, he explains how he views himself now versus how he did when he was a young, new artist. With lyrics like "tryna be a better man but I'm heartless, never be a wedding plan cause I'm heartless," and "I try to always do right, I thought I lose you this time," he shows that he tries to do better for other people but it's not for himself because he doesn't really care about the way he acts. I took this as he felt stressed because everyone is always counting on him to reach higher expectations than what he feels he can do. I'll be the first to admit, I'm not a huge fan of more fast paced music, but I really like this song. Its something so different for him and he absolutely killed it!
A few short days after Heartless dropped, he dropped another song titled Blinding Lights and this song was definitely more him. He talks about his insecurities involved in the music industry. He talks about how he's always feeling judged by other artists in verses like "I look around and Sin City's cold and empty, no one is around to judge me," and " I'm drowning in the night when I'm like this, you're the one I trust." This song is definitely more my style. It's fast paced as well, but there is just way more emotion involved in this song than in Heartless.  
These two songs gave us a taste of what he will be releasing in the future and I am so excited. He has yet to release when the full album will be coming out, but so far I cannot wait to see what he does with this album and the next stage in his music career.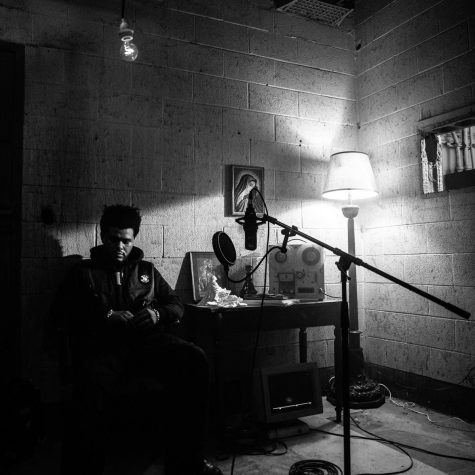 Leave a Comment