Who is Rosalia
Rosalia Vila Tobella, known as Rosalia,  is a singer and songwriter from Barcelona, Spain. Her first album was released in 2017 with the classic sound of flamenco, which she is most known for. After publishing another album in 2018, the song "Malamente" made her popular in the USA, making people curious about the flamenco style.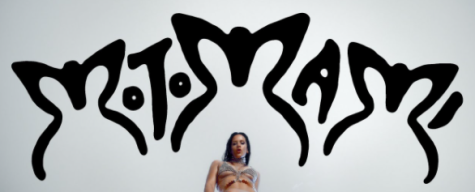 "Motomami" is the third studio album of Rosalia, released on March 1, 2022. This album includes one of her most popular songs right now. On  Rosalia's Saturday Night Live performance, she sang La Fama, featuring The Weeknd, a song that includes pop-bachata, for the first time on a stage. 
This album also includes songs with minimalist dembows, a type of music,( like La Combi Versace with Dominican singer Tokischa), electro, reggaetón, flamenco, hip-hop, bachata, and glitchy ballads with the help of co-producers like Tainy (known for working with Bad Bunny), or El Gincho who also helped her with her second album El Mal Querer. 
If you are in a bad mood, songs like Bizcochito, Saoko, Chicken Teriyaki or Hentai could help you with that, because these songs fuse reggaeton with hash subterranean bass. The names of the last songs are inspired by Japanese culture, and if you see some of her last tiktoks or new videoclips, you can see that type of culture.
If you are having one of these days when you want to listen to sad songs, G3 N15( in which she includes a voice message from her grandma talking in Spanish when they were separated because of the Covid lockdown) , Como Un G, or Delirio De Grandeza are some of the songs of the album for that kind of mood. She wrote this whole album while she was in Miami and her entire family was in Spain, so she struggled a lot because her sister, Pili, is her stylist and the one who manages her clothing and videoclips. 
Bulerias has also been an important song in this album, that reminds the fans of her first album, keeping her folklore/flamenco essence, with no music in the background, just her voice.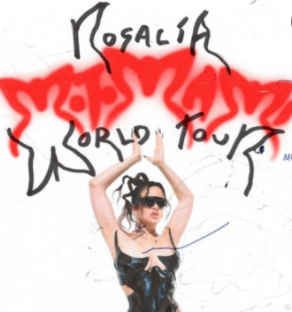 On April 18, she announced the "Motomami" tour starting in July and ending in December of 2022. Rosalia will sing her new album around Spain, Mexico, Brazil, Argentina, France, Italy, UK, Denmark, Portugal, and all around the USA. 
So what are you waiting for? Get your tickets for "Motomami" tour and discover new music genres!
Leave a Comment