Squid Game, the new korean tv show:
Warning, if you have not yet watched or finished Squid Game, there are major spoilers ahead.
The new South Korean TV show on Netflix,  Squid Game has recently blown up. The show follows people living in  Seoul, South Korea,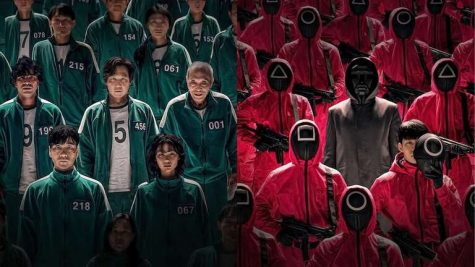 specifically 456 cash-strapped people. These people need to decide if their debts are worth playing games to potentially win a lot of money.
 The games they have to play are Red Light, Green Light; Sugar honeycombs; Tug of War; Marbles; Hopscotch, and the final game, Squid Game.  So what is the difficult and interesting part? Well if you lose the game you are going to pay with your life.  As the episodes go on new characters are introduced and with them come new uncertainties. 
The show reached 130 million views, and it's the most-watched in the history of Netflix.
 During Fall Break students and teachers started to show a lot of interest in the show, I heard many different opinions around the school. Some people think that it's overrated, others that it's a revolutionary survival drama television series.  
Alexa Pupo, teacher of US Government at Imagine Prep, said that for her the show has a lot of underlying themes
" The show touches on moral underlying themes, such as the notion of status and society as a whole and how we make ethical decisions when we have put in really hard situations we can prioritize humanity over materialistic things," Pupo said. 
Pupo suggests that people watch the show.
"Yes, I definitely think it's worth watching," Pupo said. "I think there are a lot of really important underlying themes that it talks about." 
Sophomore Jessiah Yates shared his thoughts too.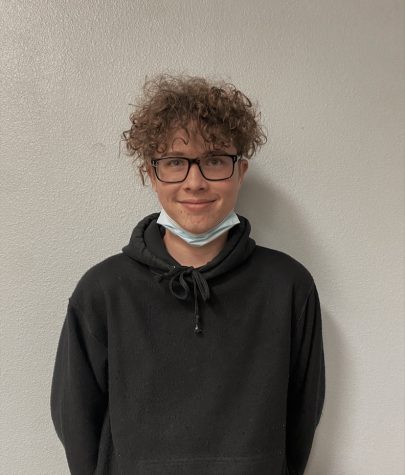 "Yes, I think it's as good as everyone says," Yates said. "It might be boring at first but in the second half of the first episodes it starts to get better, and from there on to the rest it's better."
Talking about first impressions, Pupo said it was stressful for her to watch.
"I kept covering my eyes because it was actually really stressful," Pupo said. " I think watching some of the characters change and develop kind of kept me intrigued."
Yates instead said he thought it was boring.
"My first impression was that it was actually boring," Yates said. "Once they went to the island and started playing the games I actually got excited because that's when the good stuff happened." 
Pupo will recommend the show to older people.
"I will recommend it to an older audience," she said. " I think it's very adult in a lot of ways, people with a more mature sense because there are a lot of serious kinds of things happening. "  
But how would we react if we were part of the game? Yates said that without knowing what is actually going on he would be happy. 
"If I was in debt and had the opportunity to get all that money, I would be pretty excited," he said. "Once I got there I would be a little creeped out, and right after the first person got killed I would get really scared."
Personally, I think that everyone has a survival instinct that generates fear but at the same time strength. As we see during the Tug of War game, most of the games are a matter of cunning and technique, for others instead it's only faith like the bridge of glass. So as a character I would ask myself: "What do I have to lose?". Of course my life, but many of the characters didn't have better options.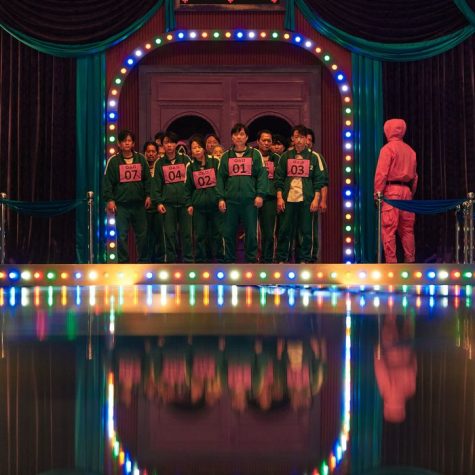 Regarding the show, I really liked how the story developed and it gave me a mix of feelings, from sadness to fear. 
I think it's a good TV series, and from a certain point of view allows the audience to get to know a culture not very popular in western society: the Korean one. Indeed there are many references to their lifestyle and traditions. 
Despite my opinion being positive, they could have done more in the end. After the big reveal of Oh Il-nam being the inventor of the game, lots of questions were left unanswered. A second season was confirmed, it is supposed to come out in 2023 since the production of the first took 2 years.
My great hope is that all my doubts are going to be solved.
Leave a Comment