Spirit Week+COVID-19=A Disaster Or A Success?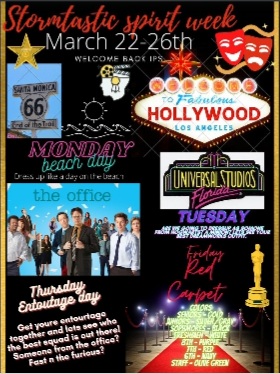 The recurring tradition that at least every traditional high school student has experienced at least once: Spirit Week. An event where students get to dress up based off of a theme and get hyped for the upcoming dances, such as Homecoming and Prom. This year, Imagine Prep decided to try their hand and see if they can recreate the experience best they can even though the circumstances aren't exactly…ideal. Usually, Spirit Week will be held to celebrate an upcoming event, such as Prom or Homecoming, however, this wasn't the case this year. Also, considering the Prep no longer continues its daily announcements, communicating the event was a difficult task since the Student Councils could only advertise through social media and posters throughout the school. However, did the event still go like it was expected, despite all the road bumps that needed to be surpassed, and did people feel the same excitement that they usually do during Spirit Week?
The themes for each day seemed to be based around Hollywood or movie studios; Monday's theme was Beach Day, Tuesday's was Universal Studios, Thursday's was Entourage Day, and Friday's was Red Carpet Day where each grade would wear a certain color. Due to staying online, unfortunately I was unable to see the events of Spirit Week, which occurred on March 22 through March 26. However, I was able to interview a student, high sch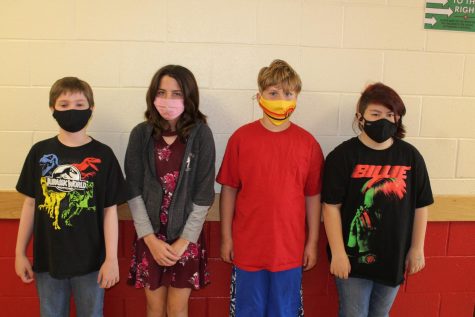 ool Senior, Aralyn Colla, on her experience with Spirit Week to gain insight on the general feel of the event.
"To be honest, it kind of didn't feel like spirit week," Colla said. "With the circumstances of the pandemic, I feel as if most people are putting their attention to focus on more important matters. It went [okay], but I think the school could have done a way better job of announcing it seeing as most people didn't know it was spirit week."
The experience may not have been as expected, mostly due to COVID-19, but it seems like there were still people that enjoyed it and participated.
"While dressing up is always fun, it wasn't as hyped up as it normally is," Colla continued. "It was mostly middle school who celebrated it and stuck to the theme of each day. With high school, they usually just dress up in whatever they want."
However, just because people participated and had fun it doesn't mean it went one hundred percent smoothly. Tanaeah Singh, the Imagine Prep Surprise high school Student Council President, addressed this. 
"I think we could have broadcasted the events a little bit better, but with [a] short amount of time it worked out well," Singh said. "Next time maybe posters, sales and so much more." 
Although there could have been a few things that could have gone better, overall the event went well. The students were able to enjoy a fun, full-week event and express themselves through a theme.
 "I think it gave students something to definitely look forward to, it gave us something to think about since we're not having any fun events going on," Singh said. "I think it made us [have hope] for the future. Hopes for next school year!"
 Things definitely could have gone differently, that's for sure, but the HS and MS Student Council put in their all to make the experience just as close to the norm as possible. With all that's going on, it's good to see that we are still able to participate in some traditions, even if they have to be tweaked a little bit. It may not be what anyone expected, but it is definitely a memory we will cherish and look back on, reminding ourselves that even though the world seems to be in shambles, we can still have some fun and find something positive to smile about.
Leave a Comment