Clothing from the Early 2000's are Now Making a Comeback, Who's Up To Following The Trend?
In the past year, so many different styles and types of fashion have been trending due to the boredom of being in lockdown. From pastel bucket hats and tie-dye sweatpants to biker shorts and a more grunge look. The most popular style by far (starting in 2020 leading into 2021)  is called Y2K.  
This is all inspired by the early 2000s and late '90s. For example, one of the very popular clothing inspirations is taken from the popular TV show Friends. Some of the most popular pieces are different types of bottoms of all different patterns including plaid, godet, asymmetrical hem, etc. Mom jeans or baggy jeans have been making a comeback as well as dainty cropped camis, and baby cardigans. These have been popular clothing items most young teenage girls look to right now.
It's not only clothing, there are even hairstyles currently trending that are also inspired by the Y2K style.  Some styles include small put butterfly clips, bubble braids, or pastel claw clips. This is such a big trend right now that there are even shops dedicated to this style. For example, the online shopping store SHEIN is really hitting the market right now and catching the eyes of many young teens. They have so many clothes to choose from especially from the category Y2K.  Many teens are spending hundreds of dollars to fit in with this trend and express themselves.  With all the excitement of the "new" trend coming back would you spend hundreds of dollars for it?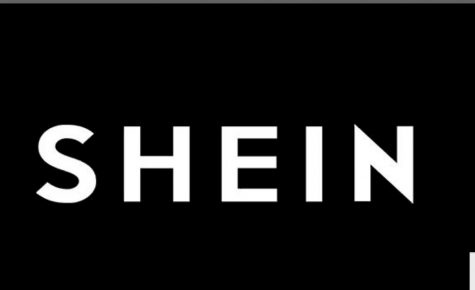 Now some of the items that are being sold are a little more on the expensive side since there is a higher demand for certain items.  It makes sense that people who are contemplating following this trend might be worried about the expense of everything.  There are stores like SHEIN that have really good prices, other than that most of the clothes that you buy online right now are expensive unless you thrift your clothes. If you are considering following this trend then you should think of thrifting.  Thrifting is a great way to sometimes find trendy clothing items for cheap prices instead of spending an immense amount of money online.
You're probably still wondering how this style came back to be considered trendy again.  The truth is social media had a big part of this comeback, many influencers blew up this style to have a sense of familiarity with clothing.  
According to L´OFFICIEL, " TikTok teens are accustomed to consuming entertainment, social media, fashion, and more at the push of a button. With that sense of immediacy, young people celebrate and discard trends at lightning speed, accelerating the cyclical nature of fashion. Now, Y2K trends are once again in style thanks to Gen Z–just as Millennials helped usher in the '90s nostalgia"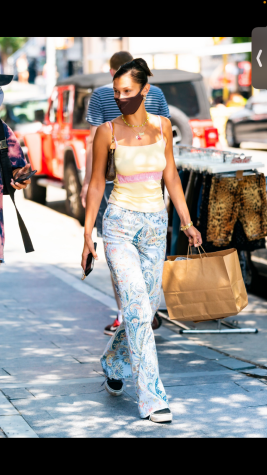 Social media has played such a big role in the blow-up of Y2K and the nostalgia of the '90s.  Even celebrities have inspired this style.  Christina Aguilera has worn pieces like pink sweatsuits and skirts that are now arising in fashion and Kim Kardashian has recently influenced the style of baggy jeans.  According to the source Flare,  Mean Girls is a great movie to look to for some of these fashion trends.  Mean Girls was a high school comedy that came out in 2004, so it really represents the Y2K trends well!
Since the blowing up of the Y2K style, many generations have noticed it including millennials.  Deveni Chavez who is currently 22 years old,  has recently also begun to follow along with this trend since it became popular. She said it's cute fun and quirky to dress in Y2K.
She wears cami tops with fun designs and also follows some of the Y2K hair tutorials.  Chavez said she used to dress in Y2K when she was younger and recently started to really love it again.
" I think someone's mom was just showing their son or daughter pictures of how she used to dress in Y2K and they just passed it down to their friends and family, " Chavez said.
There is such a huge variety of clothes to choose from. You can be so creative with what you wear now.  
"Cropped camis with designs on them, hair clips, skirts especially the plaid ones are some of my favorite things to wear that are inspired by Y2K," she said. 
So what is up with this trend? As you can tell most of society including many celebrities have taken a liking to this trend and are ready to rejoice in dressing similarly as they used to or in a new way. Y2K is coming back strong with so many new different accessories and clothing items. This trend has by far made a huge impact on so many clothing brands.  Anyone can dress in Y2K and look great. As for the people who are not on board with this trend, just keep being your amazing selves and don't be scared to express yourself through fashion whether a trend or not, be yourself!