Imagine Prep Supports Ronald McDonald House Charities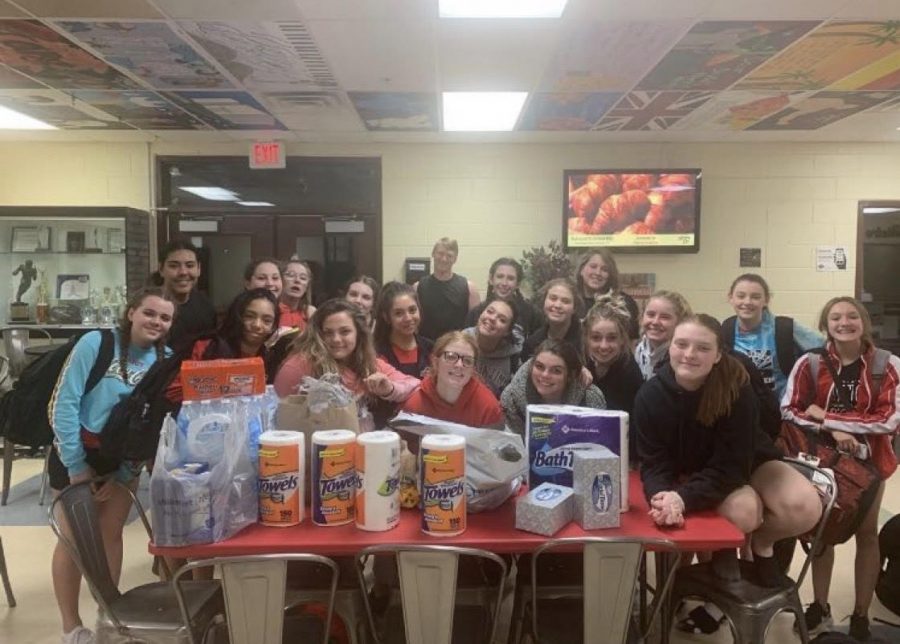 After losing their contact at the Junior Diabetes Research Diabetes (JDRF), the Imagine Prep middle school student council decided to find a new organization to support moving forward in the 2019-2020 school year. They knew they wanted to focus within the field of pediatric care, so they chose Ronald Mcdonald House Charities (RMHC). Ronald McDonald House charities aims to support families whose children are terminally ill by providing them with housing near local hospitals. RMHC of Central and Northern Arizona has provided a home away from home for families for 35 years.
Recently, a fundraiser was held at Imagine Prep Surprise to support Ronald McDonald House Charities. Middle school student council advisor and academic counselor Amy Boven thought that holding the fundraiser at both the high school, and middle school levels would allow for more donations.
"I think that it would be a more effective fundraiser, having both high school and middle school participate," Boven said. "I brought it to Mrs. Baker to see if high school would want to participate along with us." 
Both middle school and high school participated in the fundraiser. Monetary donations were raised through a dress down day and students also donated a variety of items including toiletries, cleaning supplies, and other household items to their first hour classes. 
In addition to Imagine Prep students donating in their first hour classes, the Imagine Prep Cheer Team donated lots of items including toiletries, water and paper products. 
Taryn Brock, a junior on the Imagine Prep cheer team says that Coach
Hunt wanted the team to donate, because she thought it was important to the children and their families.
 "We donated lots of toiletries: perfumes, deodorants, toothbrushes, and kleenex," Brock adds. 
After coming to an end on Feb. 7, it was reported that Imagine Prep had raised over $600 in monetary donations, and multiple boxes of goods and toiletries.
 "I had a truckload of items that were donated," said Boven, "And with the dress down money we were able to buy a bunch of items off of their Amazon wish list."
Students who wish to continue to support RMHC can donate money or items directly to RMHC. Students aged 16 or older can prepare  home cooked meals for families to enjoy after a long day at the hospital. Students can also volunteer with RMHC by cleaning rooms, providing administrative support, and greeting families. If you wish to help, visit the RMHC website at rmhccnaz.org for more information.