Popular Game "Senior Assassins" Reaches the Prep
In the past few years, a new game has been popping up at public schools around the valley. Imagine Prep has yet to participate, but that's changing this year. A group of seniors has started the N.U.R.D Club (Neutral Unbiased Reasonable Debate Club) and initiated the Prep's first Annual Senior Assassins.
The rules are simple: Each team member is given a small water gun and pool floatie once they pay the five-dollar fee to participate and sign the waiver. With these water guns, each participant's goal is to eliminate their opponents and get it on video as "proof". Although it sounds simple enough, there are limitations and regulations. For instance, students cannot get each other out on campus or at school events. Even in public, students wearing floaties cannot be eliminated.
When sharing what they are most excited for, senior Kesi Barnes responded that she is looking forward to "Purge Days," where even participants with floaties on can get out. N.U.R.D. Club member Jacob Demar is most excited to see the student's creativity.
"Having Senior Assassins around prom season should be interesting," Demar said. "I'm hoping someone asks someone to prom and then boom — water gun!"
When it came to getting this game approved, the club had to attend many meetings and send several emails; The school wanted to make sure that the students stayed safe and friendly throughout the game.
"Mr. McComb liked the idea, but the school has no liability," N.U.R.D. Club member Cassaundra Triolo explained. "We aren't advertising over the announcements or through the school — it's all through word of mouth and the fliers we handed out."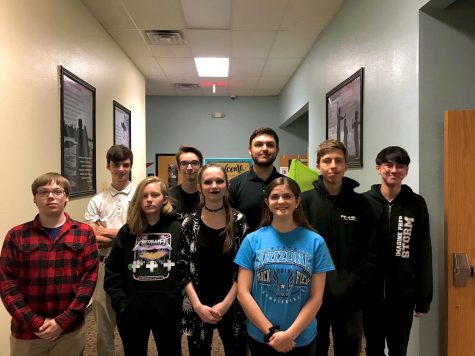 This game is limited to seniors, but its success could inspire the upcoming classes to keep the game alive and make it a yearly tradition. As for right now, those not participating wish the seniors luck. Let the games begin!