They're A Secret!
You already know what time it is. It's mystery teacher time! We have four more teachers for you to guess! 
Mystery Teacher 1: Middle School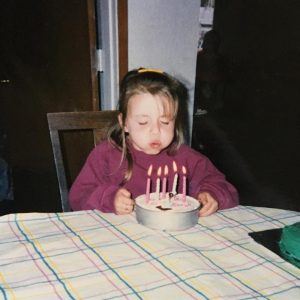 To start off the mystery, we have this unknown teacher. The youngest of three – two older brothers – from the Oregon coast. They graduated from both North Bend High School and Southern Oregon University. 
During their four years in high school, this person danced in the Modern Dance Program at their school while also being a member of the soccer team. 
Ever since they were little, their heart was set on becoming a teacher. They fulfilled their dream and are now part of the Imagine Prep staff. 
"I became a teacher so I could be a part of something with purpose and love. So I could help students find themselves in the stories we read and to enable them to communicate well so they can advocate for themselves and others," the first mystery teacher said.
Out of the millions of TV shows floating about, this teacher's favorite has to be Stranger Things. Their movie of choice is Matilda. 
"My favorite movie is Matilda because I loved Miss Honey and wanted to be just like her as a teacher."
Do you think you know who this is? If you do, you're a fourth of the way there!
Mystery Teacher 2: Middle School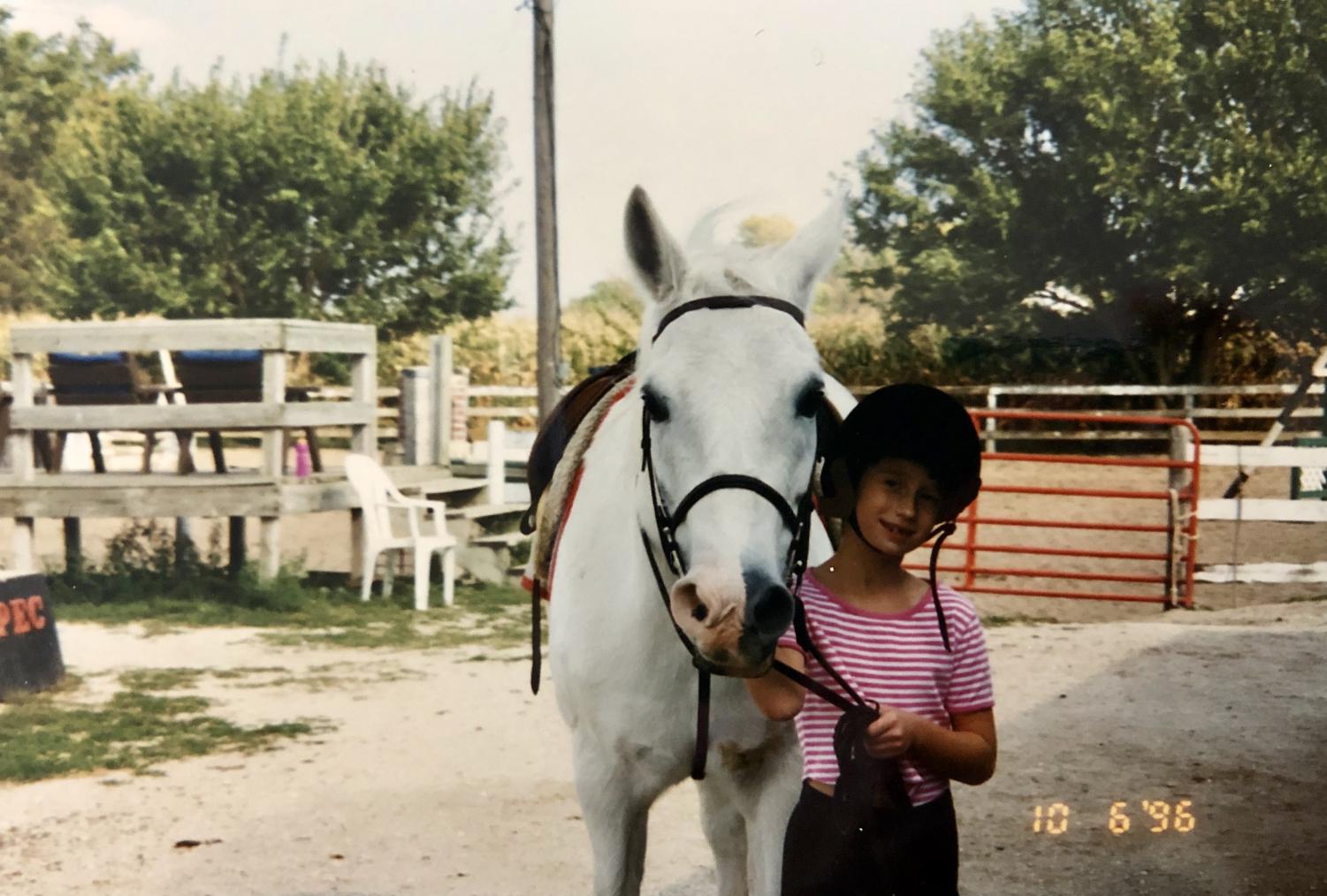 The second mystery teacher is from Naperville, Ill. They graduated high school at Neuqua Valley. While there, they were involved in StuCo, Future Educators of America, and Senior Leaders. Outside of high school, this teacher rode horses competitively. 
As for the colleges they attended, they were Illinois State University and Texas A&M University. 
Even though they wanted to be an equine vet when they were younger, they became a teacher instead.
"I had some amazing teachers in middle school that changed my outlook on what teaching could be. Mr. Higgins, my 8th grade history teacher, was hands down the most amazing educator I've ever known. He inspired me to pursue teaching and specifically history education," mystery teacher two said.
This teacher's favorite movie is Christmas Vacation because they have a lot of great memories tied to the film. They could possibly even quote it line by line. Their favorite TV show is Chicago Fire but they are also a sucker for the Real Housewives. 
What's something unique about this teacher? Well they absolutely love trying new food places!
"I love trying new restaurants and I'm more than willing to drive around the valley to eat at new places. I do enjoy cooking at home and that is the norm, but I love to explore and try new places on the weekends if possible."
Also, they love the thrill rides you will find at theme parks but they are terrified of the carnival rides. 
"I was once published in a Beanie Baby magazine when those were all the rage in the 90's. Had a full collection of the "teeny beanies" that McDonald's gave away as happy meal toys because my mom won them at work."
Did you guess who this teacher was? If you did, in the words of Jon Bon Jovi, "you're halfway there!" 
Mystery Teacher 3: High School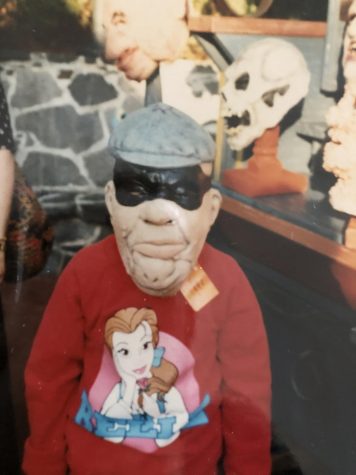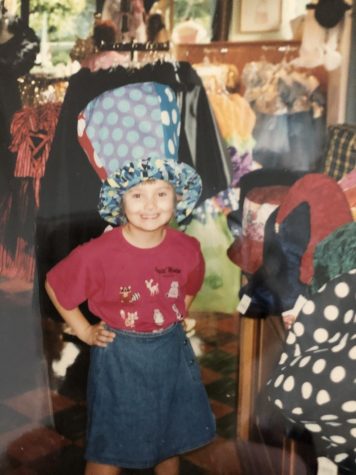 These last two teachers are from Michigan, but this teacher is from Midland. They have an older sister and a younger brother. You know what that means? They are the middle child!
This teacher graduated from Midland High School and Michigan State University. Go Green!
Apart from playing competitive soccer, the third mystery teacher was a member of the journalism program their school had to offer. They were the Advertising Coordinator and Sports Editor. 
Their reason for becoming a teacher was because they worked as an aid in high school and loved what each classroom showed them. Making connections with students was a bonus that comes with the job. However, when they were younger, what they wanted to be was… strange.
"There is a great video of me as a kid exclaiming that I wanted to become a bunny rabbit when I grew up," mystery teacher three stated. 
Like I said, strange. Also, it's quite impossible to become a bunny rabbit, but that didn't stop this teacher from dreaming as a child. 
"Something unique about me that not a lot of people know is that I was prone to injury as a child. I got hit in the face with a softball bat and required seven stitches in my mouth and lip. I still have the "fat lip" to this day."
After being hit in the face, this teacher received multiple head injuries while playing soccer. They believe to have had six concussions before finally putting an end to it. 
Unlike the other teachers, this one couldn't choose a favorite movie since there were too many to pick from. 
"I have so many favorite movies and TV shows! I am a bit of an entertainment junkie. Some of my favorite movies are Casablanca, Jaws, Jurassic Park (the original), Apollo 13, and When Harry Met Sally. They are all classics and offer a variety of genres; romance, adventure, horror, thriller, comedy; a little bit of everything."
Their favorite TV show is Schitt's Creek because it is very funny. Also, the characters allow you to connect with them.
Three out of four teachers are completed! Do you know them all so far? One left to go!
Mystery Teacher 4: Middle School and High School
Last, but not least, to end off the mystery teachers is the fourth and final teacher! 
All the way from Detroit, Mich with a ton of siblings. Two younger brothers, a younger sister, and an older step sister who is sadly no longer with us. 
They graduated from Mayville High School after participating in the Spanish Club, Students Against Drunk Driving, National Honor Society, and the Daughters of the American Revolution (DAR). 
When they were younger, they wanted to become a teacher and attended Central Michigan University to fulfill their childhood dreams. 
"I used to play school all the time with my younger sister. I was always the teacher. She actually did the homework I used to assign her. I taught her how to read before she started school because I loved reading so much," mystery teacher four said. 
Growing up, school was this teacher's favorite place to be because she loved helping people finally understand what they have been struggling with. 
Everyone has something unique about themselves. After trying to find something that not many people know about this teacher, they came to a conclusion. 
"I played the clarinet all throughout high school. I was first chair and loved band. Or… I grew up in water. I love swimming, whether it is in a pool or in a lake, so it is pretty surprising that we moved to the desert."
The TV show they enjoy watching is Grey's Anatomy even though they don't watch TV as much as they used to. As for their favorite movie of all time, it would have to be Top Gun. 
Any idea on who this person is? If you know all of these teachers, you must have a strong connection with all of the staff at Imagine Prep. The first one who knows these four teachers and fins Mrs. Baker will win a prize!