Do You Know Who's Who?
Are you ready to pull out your thinking caps to guess these four mystery teachers? Do you have what it takes to be the first to guess all these teachers correctly? Now's your chance to find out!
Mystery Teacher 1: High School
To start off the guessing game, this mystery teacher was born in Sioux Falls, S.D., and has a younger brother. They graduated from Tolleson Union High School and Arizona State University. 
During high school, they were a member of the swim and tennis teams along with the theater and forensics clubs. They were apart of the school art magazine which was called the Apropos. Also, this teacher was an exchange student for one summer. 
When they were younger, in sixth grade to be exact, this teacher wanted to be in the movies that you watch on the big screen. But as they entered high school, they wanted to get a degree in international business. Plans change with time. Instead, we know this person as a teacher at Imagine Prep.
"I honestly never thought of being a teacher and when I realized I could teach what I love and am passionate about, I knew it was the right job for me. I also love building relationships with students and having the same schedule as my kids," mystery teacher number one said. 
Among the many unique qualities about this unknown person, they participated in a group performance and won while in eighth grade!
"We studied and created a small performance on a topic in history. We won money, received a cool medal and was invited back the following year to meet with international students from the country we did our performance on."
Although they do not have any hidden talents, their favorite movie is Moonrise Kingdom and their favorite TV show is Stranger Things.
"I love Wes Anderson's quirky movies. My favorite TV show is Stranger Things because it is sooooo good!"
If you have any idea of who this mystery teacher is, you're off to a good start! Just three more teachers to guess!
Mystery Teacher 2: High School
The second mystery teacher was born in Portland, Ore., but grew up in Vancouver, Wash. Out of three kids, he is the middle child with an older and younger sister. Their siblings do not live here in Arizona. 
They graduated from Union High School. During the four years there, they played the trombone in both the jazz band and concert band. After that, they played the percussion. As for the college they attended, that was the University of Washington. 
"When I was young, I wanted to (vaguely) own my own business. As I got older I realized that in whatever I did, I just wanted to keep learning things that have the opportunity to create/develop anything," this mystery teacher said. 
In the end, they became a teacher at Imagine Prep because they enjoy learning new things while helping other people learn in the process. 
The unique quality and hidden talent about this person is that they are decent at playing the piano. 
As for their favorite movie, they enjoy Good Will Hunting because of the math storyline and the music by Elliot Smith who is one of their favorites.  
"My favorite TV show is definitely Breaking Bad. I love the way characters are developed throughout the series, and the way Walter's character slowly changes from relatively good to evil."
Guessing this mystery teacher correctly means you're halfway to the finish line! Only two more to go!
Mystery Teacher 3: Middle School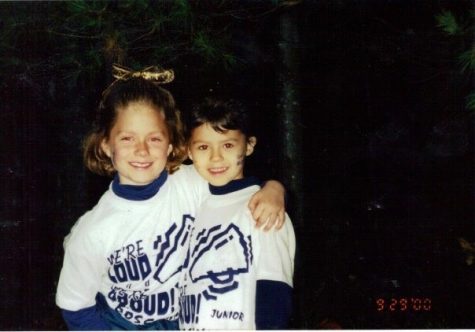 Mystery teacher number three is one of the many teachers from Michigan. This one is from Roscommon, Mich. and they have two younger brothers making them the oldest. 
Before they graduated from Roscommon High School, they participated in dance, band, and chamber choir.
"I was also on the quiz bowl team, as well as NHS, Student Council, and was class president," teacher number three said. 
After high school, they attended Grand Valley State University. 
Only straying  away from the thought of becoming a teacher for six months, but ultimately going back to teaching, they wanted to be a nurse. This teacher became what they always wanted to be.
"I became a teacher because my dad is a teacher and I always got to see the influence he had on his students."
Something not a lot of people know about this teacher is that they sing at their church every Sunday. 
This teacher's favorite TV show is The Office, because who doesn't like a series that has short episodes and gives you a good laugh?
"My favorite movie is Star Wars: A New Hope because it is the first Star Wars movies I've seen and prompted my love for the series."
Is this teacher one that you know? If you have guessed the three teachers so far, you are ahead of the game! You're almost to the finish line!
Mystery Teacher 4: Middle School and High School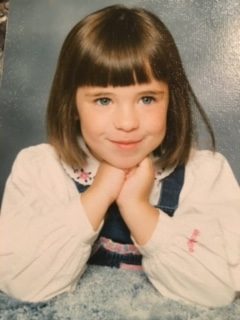 Last but not least, Mystery Teacher number four! All the way from Brunswick, Maine, this teacher graduated from Eastview High School in Apple Valley, Minn. They went to both Winona State University and Saint Mary's University.
During the fours years of high school, this person participated in softball, volleyball, and was very involved in the Choral program.
Just like the last mystery teacher, this one always knew that they wanted to be a teacher, but not at an elementary school. 
"For a brief moment in college, I wanted to switch and become and EMT because of a book I had read," mystery teacher four said.
They became a teacher because their mother had the same profession and a teacher who made a subject they didn't like fun and interesting. 
Something unique about this teacher is that they are loyal to a fault and have freckles, according to their spouse. Also, their talent is that they have scary good hearing. 
Their favorite movie to watch is The Shawshank Redemption and the TV show is Gilmore Girls. 
"I love the sarcasm and humor in Gilmore girls."
Now, if you know who all four of these teachers are, be the first to find Mrs. Baker and win the prize!