Movies and Shows You Can't Miss Next Year
The new decade, 2020, is coming up and here are some movies you won't want to miss. A list of movies are Wonder Woman, 1984, Black Widow, Birds of Prey,and Ghostbusters 3. Some shows you can't miss are Disney plus' first Marvel shows Falcon and Winter Soldier, Walking Dead World Beyond. 
Black Widow is finally getting a solo movie. The movie is supposed to be released in May of 2020. The movie is supposedly rated R making it Disney's first R rated Marvel movie. This will also be the first Marvel movie of 2020 there is also a trailer available now.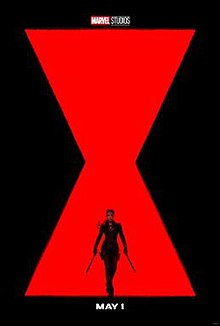 After the success of Wonder Woman, a second movie is being released next year. It is anticipated to be released in June 2020. The movie will be PG-13 and the second DC movie of 2020.
The female super hero group, Birds of Prey, are getting a movie next year in February of 2020. This is said to be mainly a Harley Quinn movie. It will be the first DC movie of 2020 and is said to be R rated.
Ghostbusters is getting a third installment involving the original cast (Bill Murray, Dan Aykroyd, Harold Ramis, and Ernie Hudson). It will be released in July of next year it will most likely be rated PG-13. The trailer for Ghostbusters 3 is out now and looks really good Link to trailer.
One show you can't miss next year is the Falcon and Winter Soldier it will be a Disney Plus exclusive and will be on Disney Plus next year. There is no specific date for the first episode yet. It will mostly be rated TV-14 to allow younger audiences able to watch it.
The Walking Dead is getting its own show next year its called The Walking Dead World Beyond. There is no release date for the first episode except it airs in 2020. The show will most likely be rated between TV-14 – TV-MA.
I am most excited for Birds of Prey and I'm not a huge DC fan, but I believe the movie will be good. I think what will make it good is the intense action and fighting and the fact it's all female led cast. There are not many movies that are all female led out there and we need more.