Christmas traditions around the world
Christmas is not celebrated the same way in all the world, in some places they don't even celebrate this wonderful time of the year. We asked some of ours exchange students at Imagine Prep how they celebrate Christmas in their home countries, let's see what they said.
In Spain it is almost celebrated the same ways as the United States, but there are some differences. Christmas is Dec. 25 but some families, like mine, open the gifts on Dec. 24 at night, which is Christmas Eve, however, other families wait to open them in the morning. Then all of the family usually meets at one house and has a big lunch together. This doesn't finish here tho. We have another tradition, on Jan. 5 at night we go to see the parade of "The Three Kings" they wear long dresses and they come riding three camels, when the families get home they leave cookies for the kings and some grass and water for the camels. They go to our house and leave presents so in the morning of the following day the kids get more gifts.  
However in Barcelona they have another Christmas tradition.
"It consists of a piece of wood with a face that is called "Tio" (which means uncle in Spanish) they put a blanket on him and the presents under the blanket so the kids ask "Tio" for gifts and in the morning they take the blanket off and all the family get to open them together," foreign exchange student Bet Garcia said.
They do this to commemorate their ancestors and when they burn the wood the family can feel the presence of their ancestors.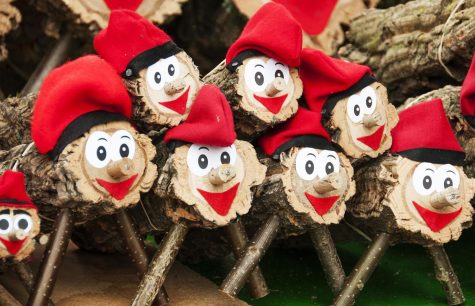 Let's travel to Italy now, Giulia Cuzzolin, exchange student from Milan talks about her traditions back home.
"On Christmas Eve I go to the church with my family, in the next morning we open the presents and we usually go to my grandparents house to have a big lunch with all the family together and at night we play board games and cards," Cuzzolin said. They eat "ceci" which means chickpeas in English, their tradition says if you eat this on Christmas you'll have good luck in 2019.
What about Christmas in Brazil? Most people, especially Catholics, will go to a Midnight Mass service, after that there are often big firework displays and in big towns and cities there are big Christmas Trees, like in Rio de Janeiro.
"A lot of people don't know that it's summer at Christmas time, so it's very hot and we usually go to the beach," Joao Vitor Montenegro, exchange student from Brazil said.  He loves spending the Holidays with his family and friends. Hi favorite Christmas foods in Brazil include pork, turkey, ham, salads and fresh and dried fruits. Everything is served with rice cooked with raisins and a good spoon of "farofa" (seasoned manioc flour.)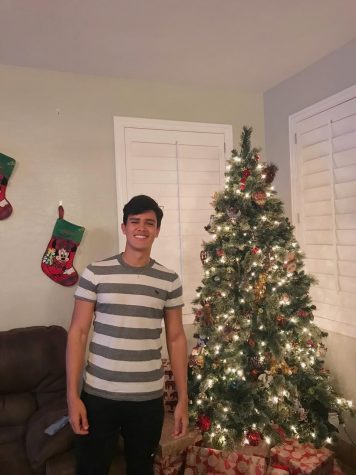 Christmas is a big time in almost all the world, many countries, cities and regions have different traditions but in the end we all celebrate the same day.
Lights, love, music and joy are everywhere! Merry Christmas!!