An adventure abroad
Ever since March of 2016, Imagine Prep Surprise has hosted their yearly Travel Club, which gives  high school students the opportunity to sign up to travel abroad to different countries. Ever since the first trip to Europe in 2016, it has been a big hit, and hopefully stays that way for years to come.   
Licia Boroski, a senior at Imagine Prep, offered some insight into what Travel Club is all about. She went along on the 2017 trip to Italy and Greece, and described her her experience as an enjoyable one.
"I got to visit popular tourist attractions and historical sites that just blew my mind with its rich history and fascinating culture," Boroski said.
 Travel Club takes students to go see some of the most popular tourist attractions in the world, such as the Eiffel Tour in Paris, France, and Big Ben in London, England. The trip is planned over a course of months, which gives students plenty of time to prepare for their two weeks abroad.
¨By making lists of everything I would potentially need ahead of time that way I wouldn't be stressing a day or two before the trip," Boroski said. "I also spent a lot of time researching clothing trends in Europe so I wouldn't look like a typical tourist, because style is everything.¨
Another senior here at the Prep, Lucas Wolfinger, also went on the 2017 trip to Europe and recalls what his favorite part of the trip was.
"My favorite place to visit was the Colosseum. It was beautiful and stunning. Seeing the history and how it looked like back then made me happy," Wolfinger said.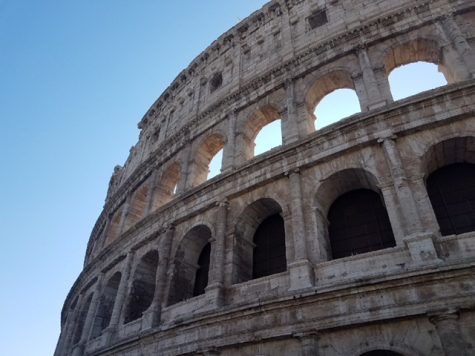 Imagine Prep is hosting Travel Club for the 2018-2019 school year, and are traveling to England, Ireland, and Wales. The club is open to all high school students.  Students interested in joining Travel Club may contact Ms. Pupo or Mrs. Baker for more information.
'