A head start to the finish line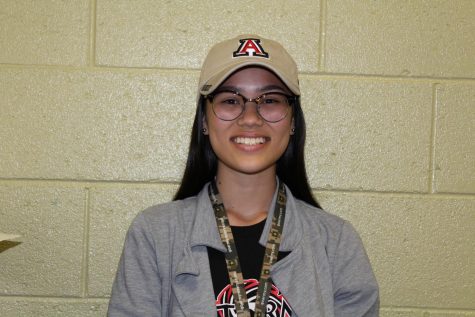 More stories from Samantha Hachmann
More stories from Chasing the Storm Staff Writer
As some students start to go into their junior and senior years of high school, a few of them have taken an extra step to reach their career goal. These students decided to take part in an opportunity to get a hands on experience by attending West-Mec technical school.
West-Mec is a career and technical school that provides different types of programs for students to choose from. Students choose the program that is similar to the career that they want to pursue. It teaches skills and trades to help students decide if they want to go into a particular career path. Out of the 25 programs that are available to high school students at West-Mec, the programs that some of the our Imagine Prep students are included in are medical assisting, veterinary sciences, and welding technology.
All of the students agreed that the main reason why they wanted to go to West-Mec was to gain knowledge and experience in the field that they are considering and to get a head start into that career.
Hannah Brosius, a junior here at Imagine Prep, and a student in the veterinary sciences program at West-Mec, explained that she wanted to go to West-Mec to take that extra step into the path of becoming a veterinarian.
"I go to West-Mec because I want to get further ahead," said Brosius. "I realized that I wanted to do veterinary. My mom found the program, and I said 'well, why not take a step further and try to educate myself?'"
In addition to the students agreeing that they decided to go to West-Mec to have a head start in their desired career, they also agreed that their experience so far has been phenomenal.
Emily Estrada, a senior at Imagine Prep, and a student in the medical assisting program at West-Mec, explained that her experience has made her more ready to face reality.
"My overall experience is amazing," Estrada said. "I just love the hands on working. I feel like without hands on working, you'll never be prepared for real life."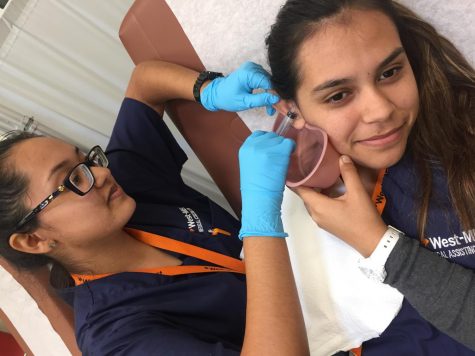 Since West-Mec is a technical school unlike your typical high school, these students helped further explain the differences between Imagine Prep and West-Mec.
James Coleman Polk, a junior here at the Prep, and a student in the welding technology program at West-Mec, explained that West-Mec is nothing but physically doing activities based on the program you are in.
"Imagine Prep is all classroom based," Polk said. "There's hands on stuff but you're in a classroom almost all day. At West-Mec, I never even really touched a pencil. Most of the time I'm welding, getting critiqued, and learning different techniques."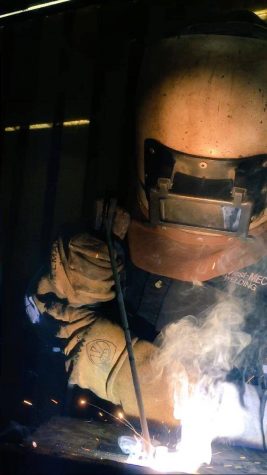 Even though these students are getting to do what they love every day, most of the students agreed that they have their own personal struggles.
Brosius explained that she struggles with managing work from both schools but continues to look at the brighter side of things.
"There is just a lot to balance between homework and studying for the tests at West-Mec," Brosius said. "But I'm able to do it because I know that I love being there, so I think it's worth the struggle."
Estrada also explained the struggles that she has to face everyday, and that includes clubs after school.
"I am involved in everything, so yes, there is a struggle with balancing everything," Estrada said. "I go to West-Mec in the morning for four hours, come here for my core classes, then I'm in extra curricular activities like dance, National Honors Society, and going home to do homework and all that. It's a lot to keep up with."
While those students say that they are struggling to keep up, that isn't necessarily the case for Polk.
"For me, there are no struggles. The struggle you could do is with yourself but you could always improve that," said Polk.
Whether the students are struggling or not, it's amazing to see them wanting to think ahead about their future and deciding to do something about it. Making the personal decision to dedicate part of their time to learn about the career that they want to pursue just makes them one step closer into living the life that they dream of.
If you are interested in joining West-Mec next school year, you can talk to our guidance counselor Mrs. Poggi. If you have any questions, check out West-Mec's website or schedule a visit with Mrs. Poggi. You can also contact her through email at [email protected].