Extra butter please?
Hang on for a minute...we're trying to find some more stories you might like.
We all know how good movie theater popcorn is, and how the butter is really just butter flavored oil, but we all still love it regardless. Like good movie theater popcorn, a good movie is a must-have to complete the perfect movie going experience. While you sit and wait for your feature film, it's easy to get overwhelmed with the countless trailers, trying to figure out what to watch and what sounds the most interesting. But don't worry! This list is here to help narrow down your upcoming movie watch-list. From superhero to Disney here's a list of October and November movies;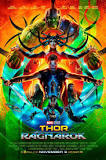 Thor: Ragnarok
Release date: Nov. 3
Genre: Superhero
Rating: PG-13
Out of 10 stars on IMDB: ★★★★★★★★☆☆
Plot: Thor is pinned against a friend from the past. The Hulk! He has to survive by battling his previous friend and once again enemy, Hela (Goddess of death) before he runs out of time.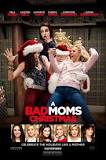 A bad moms Christmas
Release date: Nov. 1
Genre: Action/Adventure
Rating: R
Out of 10 stars on IMDB: ★★★★★☆☆☆☆☆
Plot: Three mom's stand up against the struggles of Christmas stress and expectations. They are trying to go through obstacles and family to have a relaxing Christmas.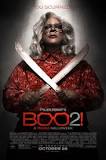 Boo 2! A Madea Halloween
Release date: Oct. 20
Genre: Horror/Comedy
Rated: PG-13
Out of 10 stars on IMDB: ★★★☆☆☆☆☆☆☆
Plot: This is the sequel to Boo! A Madea Halloween. Returning main characters are Madea, Bam, and Hattie. This family is once again dealing with visits on Halloween but this time from monsters, goblins, and the boogeyman. Even when they run for their lives they joke while doing it. Will they survive?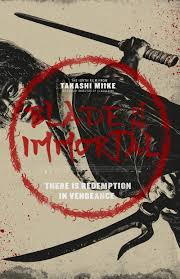 Blade of the Immortal
Release date: Nov. 3
Genre: Drama
Rated: R
Out of 10 stars on IMDB: ★★★★★★★☆☆☆
Plot: The main protagonist is Manji, a samurai that is well known to be immortal due to a curse. He is to go on a quest with a young woman (Rin) to avenge the murder of her parents that were killed by a warrior named Anotsu.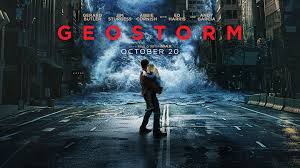 Geostorm
Release date: Oct. 20
Genre: Science fiction
Rated: PG-13
Out of 10 stars on IMDB: ★★★★★☆☆☆☆☆
Plot: Satellites that are supposed to help humanity and global warming has turned against the earth and all inhabitants. The destruction could wipe out everything as we know it.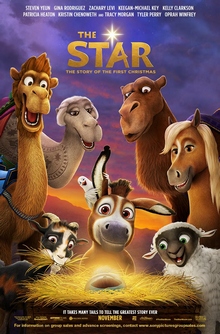 The Star
Release date: Nov. 17
Genre: Family
Rated: PG
Out of 10 stars on IMDB: No rating available yet
Plot: The story of the first Christmas from the perspectives of animals. These animals become heroes of the day and bring humor along the way with them.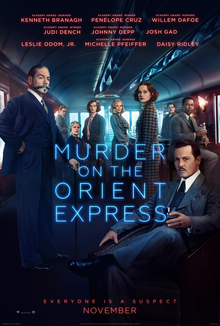 Murder on the orient express:
Release date: Nov. 10
Genre: Thriller
Rated: PG-13
Out of 10 stars on IMDB: ★★★★★★☆☆☆☆
Plot: The movie is in the perspective of the world's greatest detective. There is a person dead and a murderer on the train. Everyone's a suspect. And everyone is on edge.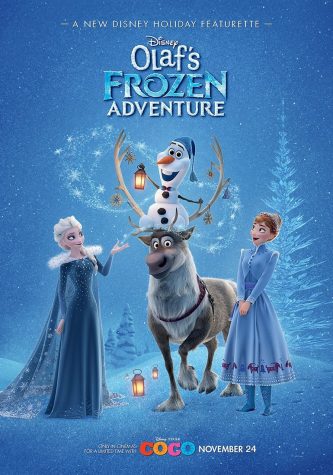 Olaf' Frozen Adventure
Release date: Nov. 22
Genre: Disney
Possible Ratings: G
Out of 10 stars on IMDB: ★★★★★☆☆☆☆☆
Plot: A Christmas themed special about Olaf and Sven's adventure to find a Christmas tradition for Queen Elsa and Princess Anna.