Fun things to do this fall
Hang on for a minute...we're trying to find some more stories you might like.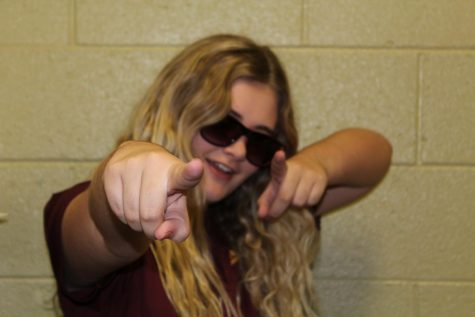 More stories from Autumn Froitland
Need ideas of what to do over fall break? Not sure how to enjoy this nice 'cooler' weather? Check out the suggestions below!
All you get is a week. One whole week. Your friends are traveling, there is nothing on TV, your fridge is empty and you are bored out of your mind. But little did you know, Arizona is full of surprises. Listed below are six fun activities that will pumpkin spice up your fall break.
Arizona Taco Festival: 

October 14-15
Looking for something good to eat with a fun atmosphere? Attend the Arizona Taco Festival located at Salt River Fields in Scottsdale. From 11am-7pm, enjoy $2.00 tacos from almost 50 different restaurants. You can also enjoy live music, Luche Libre Wrestling, contests and games. Tickets are available at https://aztacofestival.com/info/
Arizona State Fair: 

October 6-29
Fun for you and all your friends, the Arizona State Fair located in Phoenix is an event you don't want to miss. Food, rides, animals, competitions, concerts, and so much more all at the Arizona State Fair. Open Wednesdays-Sundays. Tickets available at https://azstatefair.com
Phoenix Greek Festival: 

October 13-15
Channel your inner Greek at the Phoenix Greek Festival located at the Holy Trinity Greek Orthodox Cathedral in Phoenix. Authentic Greek food, dancers, church tours, and even more to enjoy. To immerse yourself in the culture of Greece, tickets are available at http://phoenixgreekfestival.org
Rainbows Festival: 

October 21-22
Celebrating love and diversity, Phoenix Pride produces the Rainbows Festival and Street Fair for everyone to enjoy. Food and entertainment are also included at this event. Located in Heritage Square Park in Phoenix, admission is free.
Salt River Fields Balloon Spooktacular: 

October 27-28
There is no better way to get ready for Halloween than with Hot Air Balloons. The Salt River Fields Balloon Spooktacular has over 20 hot air balloons on display and 4,000 pounds of candy for trick-or-treaters. Other things to enjoy are; food and drinks, live music, tethered balloon ride, fireworks,  and even a costume contest. Located in Scottsdale, tickets available at http://srfballoonfestivals.com
Fear Farm: 

September 22-November 4
Looking for a good scare but those horror movies just aren't doing it for you? Experience the horror, live at Fear Farm. Including mazes, haunted houses, real life actors, and much more. Located in Phoenix, tickets are available at http://fearfarm.com/index.html
WARNING: Event might be too graphic or intense for some children, not recommended for children under 12