Storm Basketball is Back!
With COVID having a significant impact on the school, basketball hasn't been the same since 2019. It could have been challenging to uphold certain practices and prepare the team for seasons. With this year picking back up again, basketball has gotten enough gym time to prepare for this season. It has been stressful for the team to recuperate and build their strength back up to be a hard team to compete against. With the hard work from each athlete having practiced each night, they have been getting stronger and building a better bond as a team.
Aeden Calini, a freshman at Imagine Prep plays on the JV and Varsity basketball team. He was asked about his view on the first varsity basketball game on Dec. 3. 
"I think I did okay; I think I could have done a lot better," Calini said. "I think the pressure and how nervous I was impacted how I played for the rest of the game."
 Especially at first games, it can be nerve-racking to play in front of a large crowd knowing they are watching you on the court. 
"I hope that next time I will be more confident and trust my skills and team," Calini said. "I also hope to get to know each athlete's playstyle because once we do, we will be one of the best teams in our division. I'm excited to build chemistry with my team at Prep."
Getting to know each athlete can impact each team's bond because there will be better cooperation with each athlete.
"Next season, I am looking forward to having a lot more time on the court for Varsity," Calini said. "Everyone you would ask that plays sports doesn't want to be stuck on the JV team; most people have the goal to make it on the Varsity team."
It is essential to reach specific goals while playing a sport to help motivate you to do the best you can while playing or practicing a sport.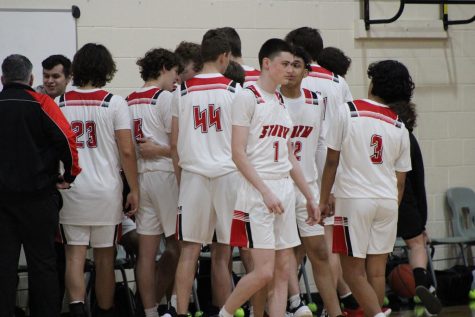 Another athlete on the Varsity basketball team, Reegan Youngs, a sophomore at Imagine Prep, was asked about his perspective on the team and how the season is anticipated to go.
"The first game honestly went well," Youngs said. "We have been working before the season started to get ready for our upcoming games and so that we go out there looking good."
The basketball team has had so many practices before the season to build strength and skills in the sport so that the team would be prepared for their opponents on the court in the next few weeks. 
"For the next game, I honestly hope it starts more aggressive," Youngs said. "If we were to start faster and more aggressive, then I feel like we would be in a good place for the rest of the game."
 Some may think that 'slow and steady wins the race,' while Youngs believes that starting faster would intimidate the other team, hoping that this would give them less chance to win.
 "I'm excited about future games and practices and to see how far we go as a team," Youngs said. 
This can relate to what Calini said, stating the other team cooperation they aim for. Calini hopes to learn more about each member's playing style, while Youngs hopes to grow stronger in each practice and game that the team participates in. 
 "I'm looking forward to seeing our team grow over the season and coming out again next year," Youngs said.  
The basketball coach at Imagine Prep, Coach Al Luna, was interviewed about their perspective on the team and how the team is preparing for the season.
"We as a team are looking for the return of our fans after not having them due to Covid restrictions last year," Luna said. "We are also looking to have a good season with another playoff run towards a state championship."
The team is working hard to prepare to compete in the championships and work hard every game to complete each athlete and coach's goal.
Luna is mainly excited for this year's team being the first that will have a full depth of high IQ and experienced players.
There are a lot of new players on the team, so more athletes can get more of an experience to meet new people that attend the school and get to know different playing styles that can be used during gameplay.
Luna also said that over the summer of 2021, the basketball team played over thirty-seven winning games and won a few tournaments to help the team prepare for this season.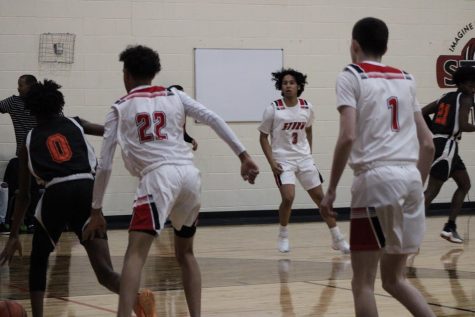 Luna had also mentioned that there are no feelings of nervousness.
"Nervous no, more excited to see the results of the hard work we did over the summer with summer league tournament play and conditioning through the course of the summer," Luna said. "We are all hoping we end the season with the state championship run."
Championships are a big deal with any sport. It would be nice for the basketball team to compete in the championships after a long break due to Covid.
Luna wanted to share his appreciation with the team's assistant coach, Carlos Machado for his endless contributions.
"His time and support, and full dedication to the basketball program," Luna said. "Also, to our film guy Ariel Quinones for his help and also his full support, and then lastly, a shout to all the basketball players for their hard work, dedication and commitment this year's group is a special group of players that I'm proud to say I was able to be a mentor and coach."
The basketball team is preparing for their season as their may be some challenges ahead. We look forward watching the team play and work their best!