Ahhhh…. Storm on three, Storm on three, one, two, three Storm!!!!
Varsity cheer and dance are kicking the holiday season off with busy months ahead. Some of the events coming up include a pancake breakfast, holiday boutique and the light parade, not to mention basketball and competition season starting up as well. 
"After football season that's when it gets the busiest for cheerleaders along with comp.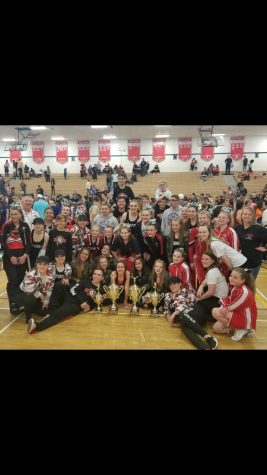 (competition cheer) and basketball season," Phoenix Hunt, the varsity cheer and dance coach said.
Some exciting upcoming events are happening pretty soon that you don't want to miss! Pancakes with Santa on Dec. 14 from 9:00 a.m to noon. To help each athlete needs, to sell ten tickets. children's tickets are the cost of $3 and adults are $5, anyone over the age of twelve will receive an adult ticket. The Pancakes with Santa breakfast is just one fundraiser taking place in the coming weeks. Another is the Holiday Boutique which will include over 30 vendors. Come check out the boutique to get some of your holiday shopping done while also supporting the cheer and dance team.
Most importantly, come and support our varsity and middle school team as they walk three miles in the APS light parade. APS is something that the cheer team has won for the past three years and it really gets you in the Christmas spirit! The APS light parade is on Dec.7 at 7:00 p.m. in Downtown Phoenix. Come watch them set on a spectacular night while dancing beside a float they all helped make along with holiday jams! Last but not least, come watch and see if the cheer team takes home $1,000 prize for the fourth year in a row!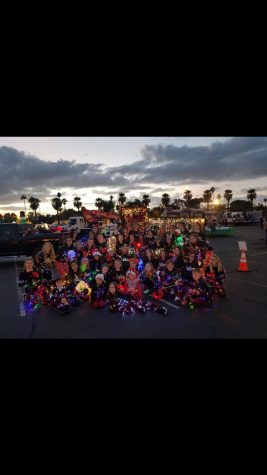 Families are more than welcome to come to all these events and it would be amazing for the varsity cheer team to get some good help with their fundraising. This would be a great way to start off your holiday season!