Coming Together with Hobbies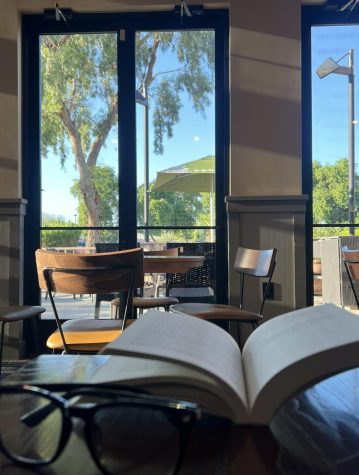 With summer ending not too long ago, many students have ongoing hobbies that they started before or during summer. To create a comfortable and safe school community it's important to come closer together and learn simple hobbies our peers participate in to enjoy their free time. There were a variety of passions and hobbies among Prep students. However, several students said reading along with a few other interesting and fun activities were their main hobbies.
 According to a freshman, Carely Dugan, reading is a fun way to spend free time.
"For reading I love getting lost in worlds, but also to a point that I don't have to worry about the drama being involved," Dugan said. "It's really calming as well, it really helps you just slow down and read."
Dugan mentioned that she would suggest her two main hobbies, reading and baking to anyone and everyone, however it would definitely depend on the person. Especially since there is really any genre you can pick from and fall in love with. 
Reading is a much easier hobby to get involved with mainly because it works purely on imagination and there are several different genres to pick and fall in love with. It's incredibly calming and peaceful to forget about the day and get lost in a fantasy world. It works as a great stress reliever which all students need a least once, just to wind down from any overwhelming school drama or events.
Baking is still an amazing hobby and provides you the ability to work on your cooking and baking skills for the future. However, it is a bit more complicated if you're wanting something a bit more easy going. Getting the hang of the measurements and recipes could be a bit troublesome if you have no previous experience. Once you understand it, it can also be a great stress reliever and pleasure to give your friends the treats you spent time baking.
Having the ability to escape the world and their own personal problems surrounding it was a big factor as to why quite a few people chose to read, especially so frequently. The ability to "power off" from the world was a calming concept. In addition, the story building and character development is an easy way to connect with the characters and storyline during everyday tasks or items to bring you back to a memory of how you felt during that time period of the book.
Besides reading books as a main hobby, there were a few sporty or physical activities students like to partake in such as dance and cheer. Both have different inspirations and reasons why they keep doing the sport they love. 
"I watched the movie "Leap" which had ballet in it and I always found it really intriguing after that," Annabelle Lynn, a freshman said. "There was one day I remember when my mom came up to me and my sister and suggested we join our dance studio nearby because we had nothing going on so we signed up and got in."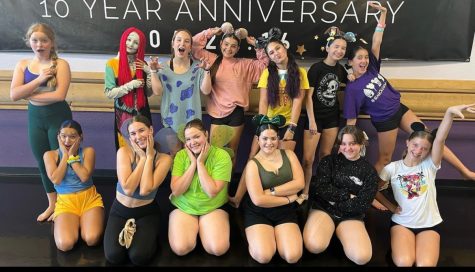 Lynn has been doing different genres of dance for the past five years, such as lyrical, ballet, jazz and contemporary. However, her personal favorite type of dance to do is lyrical which she has only started to participate in recently.  Her dance and theater schedule both consist of three meets every week. With the remaining time she has left to herself, she spends it winding down and getting lost in every fantasy world imaginable. 
Although when freshman Peyton Walker first tried out for cheer, she was looking for a dance team she still fell in love with cheer and loves cheering at the football games and competitions. 
 "I was in 7th grade when I tried out for cheer because I wanted to do something different and I ended up absolutely loving it," Walker said. "There are about 15 people in our cheer group which makes it fun because of all the different bonds we can make with each other and become a big community."
Connecting and getting to know each other with hobbies really helps us become a closer and friendly community. Those who have similar interests can easily make friends and have intriguing conversations about their similar hobbies. While those who have different hobbies they participate in, they can still learn more about each other and activity in general.
Leave a Comment