Spring break season is here
Spring comes only once a year and with that, it brings us warmer weather and spring break- the vacations most of the students are waiting for. Some of them use this time for traveling, and visiting new places, and others prefer to stay home resting and sleeping.
Freshman Jacob Dodge prefers to have a break and focus on his mental health and tries to start the last quarter as strong as possible. 
"I think I'm most looking forward to just having a break, this quarter has definitely put some stress on my mental health and I think spring break will give me an opportunity to refocus and start the last quarter off strong," Dodge said. "I know that this quarter has not only been tough for me but for a lot of other students and even faculty as well. I think spring break will definitely give us all the break that we've needed."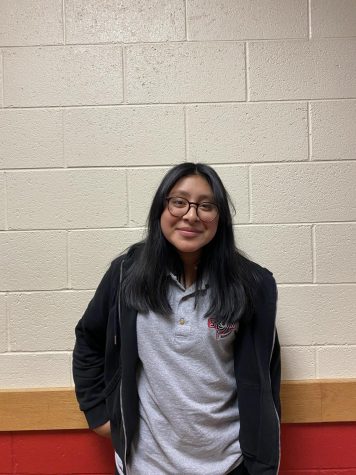 Sophomore Leah Valerio, looks forward to resting and having a quiet break.
"I'm looking forward to having a break from everything, I won't have to do any school work and I don't have to get up early," Valerio said. 
Then, she added that she'll be happy because she won't have to worry about things related to school, and all she is going to do will be pretty much resting.
 "I don't really have anything special planned for the break, I'm just going to watch movies all day and practice for soccer."
Emma Franco, Imagine Prep Surprise teacher, is also looking forward to a break from feeling tired and relax. 
"This year has been difficult, and I'm excited to spend time with my family and to just relax," Franco said.
Other students, like sophomore Monique Melendez, are looking forward to achieving a few goals.
 "Study for my license, get a job soon, and complete missing work from school," Melendez said.
Freshman Navia Kellar is excited for her trip to Los Angeles during spring break. 
"I'm going to LA for the first time, I'll spend three days there and I really want to go to the mall, take pics, and see the Hollywood walk of fame," Kellar said.
Franco is also traveling with her husband to California for the last few days of Spring break. 
"For the first few days of break, I'll be visiting my grandparents in Colorado with my mom and my sister, and I am really looking forward to spending some time together," she said.  "Then, for the last few days, my husband and I are planning to go to California to see his family and spend some time eating good food in LA."
Dodge is also planning a trip to New Mexico with his family.
"We will go to Santa Fe so it'll be a really cool experience to see a different side of culture and to experience new things," he said. "I'm really excited about all the different foods I'll try and to spend the week with my family."
Melendez is exciting about turning 16.
"I also am looking forward to my birthday party that week, I'm turning 16," Melendez said. "I wasn't able to have my 15th, quinceanera, due to the pandemic but now that it has calmed, I can have my own party with my friends and family."
Leave a Comment