Entertain Yourself With Fun Art Projects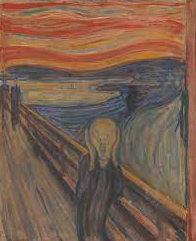 Have you ever been bored on the weekend with nothing to do, no way to entertain yourself? One way to occupy yourself is by creating art. Let your imagination and creativity soar, and you can make whatever you want with cheap materials from stores, or even from materials just lying around your house.
Imagine Prep's art teacher, Dan Bauer, gave his input on how you can make certain types of artwork with materials lying around your house. 
"If you are doing an arts and crafts project, and want to use materials common to most households, there are several things you can use," he said. "Recyclable materials are a good source for building materials." 
Recyclable materials are good to use because you shouldn't let them go to waste. Helping the environment if you were to use recyclable materials instead of letting them not be used at all as well.
"Cardboard is easy to cut and great to build with," Bauer said. "You can even prime or gesso it and paint on it."
Priming or gessoing the material before painting on it will give it a smoother, cleaner surface to work with.
"Plastic water bottles, aluminium cans, old household paint, or scrap wood are all materials that can be used to make arts and crafts," Bauer stated. "Old papers can be used to make paper mache clay.  Paper mache glue can be made from a mixture of flour and water." 
These are good materials too because they can be used for basically anything. You could use them for sculpting, painting, or for any type of useful craft. In honor of Earth Day, it's great to make art with recycled materials to show your appreciation for the earth as well.
According to https://www.weareteachers.com/earth-day-crafts-classroom-activities/, there are many things that you're able to make with recycled materials. Some examples on there that I find interesting are wreaths, quilts, wall art, wind chimes, bird feeders, and much more. There are even tutorials on the website for some of these, so I'd definitely recommend checking it out. You can add a little more spice to your house or your room if you use some of these crafts to decorate it.
If you're not interested in using recycled materials, you can always buy check items from the store. 
"Walmart and Michael's are two local stores where I buy inexpensive art materials," Bauer stated. "I also would recommend using Amazon.com."
Each of these stores and websites sell mostly high quality materials for a cheap price. Personally, I always go to one of these stores or websites to buy art and craft supplies and it is worth it.
From experience, I enjoy drawing or making types of colleges on a computer. To do this, you can download a type of photo editor which lets you draw as well. I use a program called 'paint.net'. It is completely free, and it also allows you to paste photos, draw lines, etc. 
Art is a great way to express yourself, and if you're ever bored then it's a good thing to do. It can help you to learn more about yourself, and it is just a fun activity in general.