Meet our new assistant principal
More stories from Chasing the Storm Staff Writer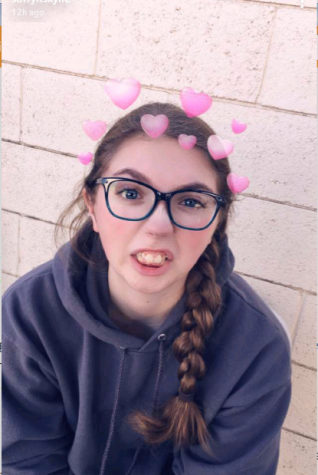 More stories from Cayla Vaughan
She is a caring and helpful person. She does what she can to help struggling students get back on track and won't hesitate to lend a hand if someone needs it.
Joining Daniel Hattley, Amanda Mecca is Imagine Prep's new assistant principal. Mecca has been working at Imagine Prep for nine years, with a total of 14 years in the field of education overall. Over that span of time, she has taught 2nd-12th grade. Mecca specifically works with all students needing a variety of help in certain tasks.
"I do a lot," Mecca said. "I'm in charge of 504 coordination. Any students that need a little extra help in classes, I take care of and make sure that all of those documents are in place and that they are getting the help they should and need in class. Another one of my roles is, I'm the school testing coordinator. I coordinate all of our Star and Galileo tests for the middle school, and then all of AZmerit testing for both middle school and high school."
Mecca not only does 504's for students that need it, but she also works to help other students that may need help with organization and class work that some may struggle to keep up with. A few of these kids meet with Mecca regularly and sometimes daily. While others may only need to meet once a week.
Even with the vast amount of time she has put into this school, she still loves to work here. From being a teacher to an assistant principal, she is completely dedicated to Imagine Prep and doesn't see herself leaving Imagine anytime soon.
"I love it," Mecca said. "I really feel like everything I've done on this campus has had a reason and a purpose, not only for the school, but in my life. And that's why I stay."