Popular Thanksgiving Traditions
Thanksgiving was originally celebrated by the pilgrims and has since grown and according to CNN is now celebrated by over 46 million people around America.
Every family has different ways to celebrate Thanksgiving. Whether it is in the tradition of what you eat on Thanksgiving day, or on what family traditions you have planned for Thanksgiving, or is it doing something special as a family.  Everyone has different traditions that make their Thanksgiving unique to others.  
Some of the most common traditions that are celebrated in America are; eating turkey, stuffing, pumpkin or pecan pie. It is most common for your whole family to gather together on this day and celebrate it together. 
Some people enjoy watching the Thanksgiving Day parade which is on every Thanksgiving Day. It first began in 1924, where it has grown and grown to the point where over 50 million people watch the event on TV, and 3.5 Million people watch the event live.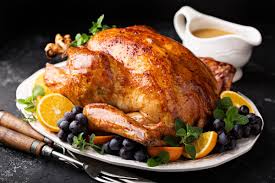 One undoubtedly popular Thanksgiving tradition is eating turkey on Thanksgiving. According to a study done by the National Turkey Federation, 88 percent of Americans eat turkey. Another study done by the NTF says that we eat over 46 million turkeys on Thanksgiving day alone. 
Another Thanksgiving tradition is gathering together with your family and watching a Thanksgiving movie together. 
Now go and enjoy some food!