Imagine Prep High school students getting a jump-start on their future career
High school students are getting the opportunity to get a jump-start on their future career or trade, starting their junior year.
While being enrolled in a program called West-MEC (Western Maricopa Education Center) students like senior Gregory Holland and alumnus Jonathan Gannon are able to participate in a program of their choosing. These programs range from things like Medical assisting, to IT security.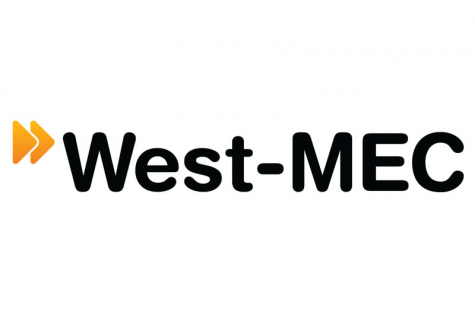 Gannon, who was enrolled in the electrical engineering program during his senior year of high school for the 2018-19 school year, speaks of West-MEC in mostly positive ways.
"Extremely helpful experience. I learned a lot. I learned how to use a lot of tools," Gannon said. "I'd say it was a positive experience."
Gannon mentioned some of the disadvantages of attending West-MEC, which include the time commitment, among other things.
"There were a lot of extremely fun things that I had to miss out on because of other scenarios in my life that I had to attend to," Gannon said.
There were sacrifices that he had to make to finish his program.
Current West-MEC student, Holland is also in the electrical engineering program this year. He shared there is only one disadvantage he sees to the program.
"To me the only disadvantage would be that my program was at a pretty far away campus, they didn't offer it at the closer one here in Surprise, so I actually go to the campus down in Buckeye which is about fourteen-miles from here," Holland said. "So, for me the only real disadvantage is the travel the distance but other than that the advantages are almost never ending."
Both past and present students agree that one of the only disadvantages involved in their particular program would also be the long distance traveling. The closest campus that offers their program is in Buckeye, Ariz.. The drive to the campus from Imagine Prep is about a 20 minute drive. Driving 40 minutes round trip can add up quickly, which can be costly in regards to not only time, but gas money as well.
This program, and many others can offer a lot of post-high school experience and future career help. Gannon is currently enrolled at Glendale Community College and he is planning to pursue a career in electrical engineering.
The hands-on experience and certifications like OSHA (Occupational Safety and Health Administration) training and CPR certification that this program offered will definitely help later on. With every program, there are job opportunities after completion. 
Depending on the specifics of the program, you'll need certain things to help you do the best that you can possibly do. 
"The only real skill you need to go into almost any program at West-MEC is, the readiness to learn and to accept that you don't know something and trying to understand it to the best of your ability," Holland  said. 
If you're interested in applying to West-MEC program then  look into what you might want to do, and talk to your school counselor. 
 "Don't be afraid to apply for something you don't know you want to do yet," Holland said.