Senior plans for their last fall break
Fall break. The thrilling time where people of all ages do different things such as vacation, participating in fun activities with family and friends, getting ready for Halloween, and so much more. 
Madison Keeton, a senior here at Imagine Prep, enjoys holidays such as Halloween and Christmas.
"So far for fall break, I'm planning on hanging out with my friends. I think we are going to Fear Farm and I know we are going to do Halloween things around that time," Keeton said. 
Planning for his future is something Avery Braithwaite-Akana – a senior at Imagine Prep –  is hoping to accomplish during the week off of school. Braithwaite-Akana will be job hunting if he and his family don't go anywhere.
"There's a small chance that we might go visit home (Hawaii) since we haven't gone back there for years now," Braithwaite-Akana said.
If going back to Hawaii isn't going to happen, getting a job is the next option for him. 
Senior Alicia Morris said in previous years she has gone camping with her family members. She often spends fall break with her family; this year is no exception.  
"I'm going  to Prescott with my immediate family," Morris said. "I am going to be in a cabin it is kind of like a tradition we do every year. Of course I am very excited and I'm  going to hang out with friends if they are free. Also, I am going to a Bastille concert. I have been waiting to go all year I am really excited about that."
Although this is her last fall break and she has mixed feeling about this, Morris is going to have the best time with her family and friends during the week off of school.
"I am kind of sad that this is my final fall break in high school but at the same time I am happy it's over," Morris said. "My favorite fall break memory has to be when I was a freshman, my family and I went to a cabin and we saw a bear in the driveway."
Carleen Johnson, a new student at Imagine Prep, is a senior, and she is also spending time with loved ones. Instead of traveling, Johnson's family is going to be coming down to Arizona.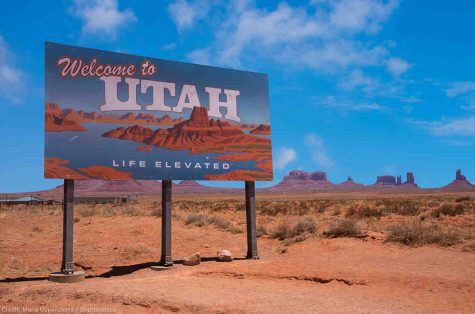 "My family is coming down for Utah for that week I have not seen them in about two months I am so excited to see them but I hope I do hang out with friends," Johnson said.
Johnson shared that her favorite fall break memory definitely involves her family.
"My favorite fall break memory is when I went hiking with my family and friends. It was for two weeks, we also went camping as well," Johnson said. "I am happy that this is my final fall break. I am ready to get out of school already, but at the same time it is kind of bittersweet."