A change in college and career plans
Hang on for a minute...we're trying to find some more stories you might like.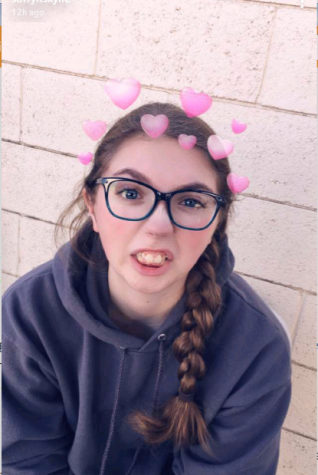 More stories from Cayla Vaughan
Starting at a young age, people often fantasize about what they want to be when the grow up. As people get older, often times their plans for their futures change. First it's a police officer, then a doctor, and so on and so forth.
On Oct. 20 Imagine Prep hosted its third annual college fair, which features colleges from all over Arizona, a few out of state, and even the Navy and Armed Forces. In addition to that, on Oct. 22 Imagine Prep took a field trip to Phoenix, where National Association for College Admission Counseling (NACAC) hosted their annual college fair for students throughout Arizona to learn more about colleges, both in-state and out-state.
However, hosting these college fairs can serve as benefits to students. Not only can they learn about what they want to do, but sometimes it can edit, alter, or completely change their post-high school pans.
One of these students is senior Savannah Boren.
"Before going to the college fairs I wanted to go to Miami University in Ohio to be a Zoologist," Boren said. "Now after I got information from the fairs I want to go to the University of Wyoming because they are cheaper and I can get more financial aid."
Some students who change their plans end up going out of state. One of those students is senior Kali Kaufmann.
"I planned on going to Phoenix Community College, and get a certificate in ASL(American Sign Language)," Kaufmann said. After that I wanted to go to Northern Arizona University for my Bachelors Degree."
Kaufmann planned on staying in-state, but after learning more information from the NACAC college fair, she has changed her mind.
"Now I have a few colleges in mind that I am looking at," Kaufmann said. "I'm looking at Western Oregon University. I met with them at the college fair and I learned that I can have a major in ASL there."
Senior Rosemarie Feeley changed her college plans to get  a better education for what she wants to do.
"I was planning on going to Northern Arizona University into the medical program," Feeley said. "I found that Grand Canyon University has one of the top nursing programs in Arizona. Their facilities are all new and they have new medical equipment to help me enhance my education."
So even if you think college fairs are boring, and pointless, because you feel you are dead set on where you want to go, attend them anyways. Who knows, you may just find a better opportunity that could help you for your future.