A glimpse to your future, one college field trip at a time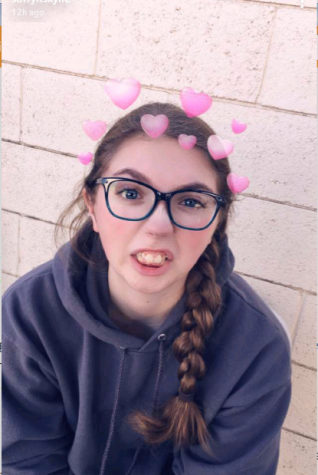 More stories from Cayla Vaughan
When it comes to college, oftentimes students are unsure of where they want to go or what career they would like to pursue. Imagine Prep helps by hosting college field trips.
Academic Counselor, Sabrina Poggi, helps students who are unsure of their goals for higher education. She feels college trips are valuable even if students don't want to go to college.
"It gives students the opportunity to have a window open to all the different programs that are available," Poggi said. "I think for a lot of students, whether it's college or university, trade school or army, there are a lot of assumptions. Some of those assumptions disappear once they have their feet on a campus."
Poggi has seen in the past that visiting colleges can change some students plans.
"We've had situations where students were really closed to any post secondary, but after visiting a campus the excitement happened," Poggi said. "They said 'I can do this' and 'this is exciting.' It has many good outcomes to visit a campus."
This year Poggi has a few plans for students to get the opportunity to visit colleges.
"Well organizing these trips are important. I have plans for students to visit the 'Big Three' [Arizona State University, Northern Arizona University, and University of Arizona]," Poggi said. "I want to go to Grand Canyon University, Glendale Community College, and we were also invited to see Ottawa University here in Surprise."
Senior, Devin Pauzé, visited NAU his junior year of highschool. He sees it as beneficial for students to talk to students who currently attend the university.
"It gives you a better perspective of the school, you get to talk  the people [college students] in person," Pauzé said.
Senior, Ryley Bates, has visited Grand Canyon University (GCU), Northern Arizona University (NAU), and the University of Arizona (U of A). Bates thinks it is important for students to understand what everyday college life is like. Although she is still unsure of which college she would like to attend, Bates has definitely narrowed down where she would like to go.
"I think it is super important because you get a sense of what college life is like," Bates said. "One thing that I found extremely helpful was at the U of A trip they had a presentation that explained the programs, and the majors and minors they offered. I thought it was cool that they basically told you what classes you needed to take to pursue what you wanted to do."