2022 Student Council Elections And Results
The roles for high school student council have been filled for the year. These are just three members on the council executive board; they plan school events. 
Cassidy Shaffer, Senior and Student Council President at Imagine Prep shared her views on student council running and results.
"I made a flyer and posted it on my social media. I also sent my flyer to my classmates via text message and told people that I hope I can count on their votes," Shaffer said. 
Shaffer was asked why she wanted to be president and what she hopes to do now that she is president.
"I wanted to be the president to be the voice of the students. I wanted to help give students the opportunity to be heard throughout the school year," Shaffer said. "I plan to help students as much as I can and listen to their comments or concerns."
After the tie for presidency Shaffer was asked to make a video to send out to students to get more votes from the student body.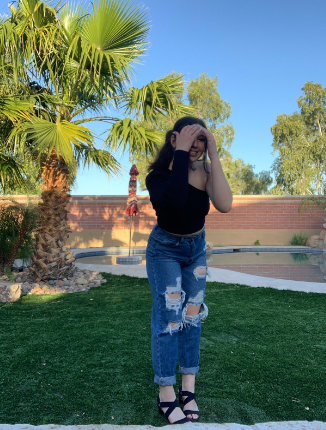 "When the votes were tied for president, we made videos which were presented to the high school students. In the video I talked about why I would like to be president and how I plan on achieving those goals," Shaffer said. "I also re-posted my flyer and presented it to my classmates explaining the tie."
Shaffer is excited to see how the year plays out and hopes to help the school out as the president.
"There are a lot of students committed to the student council committee this year which is very exciting and I can't wait to work with the executive board personally to plan out our school's events," Shaffer said.
Shaffer hopes to help see this school through and try to make it better which is a great thing and something we could hope to look forward to.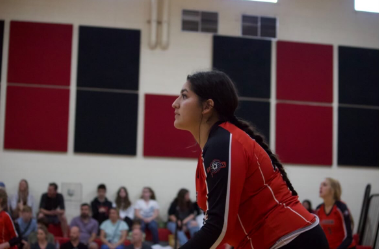 Genesis Ayala, senior and student council vice president at Imagine Prep stated she wants prep to feel safe and get students and staff into the fun school spirit.
"I campaigned through social media and kind of just let things happen by getting the word out,"Ayala said.                                                             
Ayala is hoping to bring more school spirit at Imagine Prep. 
"I want to make students feel like being on campus is safe and fun while still being educated," Ayala said. "Not only should our focus be on our Students but those relationships between Staff and Students!"
Ayala was asked what she is excited for in the student council this year.
"I'm super excited to be working with a lot of new people and grade levels that are dedicated to make Imagine Prep an even better place for our Staff and Students," Ayala said.
Ayala hopes to make the school feel safe and still get a good education. She can't wait to start helping out the students and staff.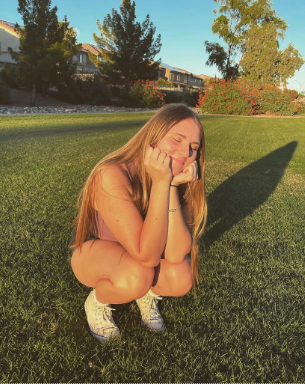 Taylor Woosley, senior and student council media manager at Imagine Prep said she hopes to spread news around the school so everyone is aware of any school events/changes.
"I told them to vote for me and told their friends to vote for me and kept posting my flyer on my social media," Woosley said.
Woosley is hoping to help keep the communication and updated events through the school between the students and staff.
Woosley was asked what she was excited for this year while being in student council.
"I am excited to be a part of student council to make changes and be able to help make decisions for our school's events," Woosley said. 
Woosley wants to help spread the word to people and help make important decisions and choices for our school and all the events we host. She has an important part in the student council and is thrilled to get started being this year's media manager.