The Ninth Generation: Pokemon Scarlet and Violet
The world of Pokemon is a widespread and immense community. Originally titled Pocket Monsters, it was created by two Japanese men in 1982. 
It started as a magazine named Game Freak, but soon the two friends decided to create video games instead of writing about them.
The games became a huge hit globally; original games Red and Green (Changed to Red and Blue in the USA and the UK) sold millions. 
The popularity of Pokemon never truly died down; it had been called satanic and cult-like due to its die-hard fans. Because it's targeted toward children, and the storyline isn't as essential (compared to other games whose popularity is based around extensive lore), it's easy for anyone to pick up the concept. 
Eight generations of games have been released, each one having a unique characteristic that separates it from the previous. 
On Feb. 22, 2022, Pokemon Scarlet and Violet, the ninth generation of Pokemon was announced. There is no solid release date; the official site reads "Late 2022" 
Not much has been released, but the trailer did expose the three basic starter Pokemon of that generation. Sprigatito, the grass starter; Fuecoco, the fire starter; Quaxly, the water starter. The game is speculated to be based in Spain.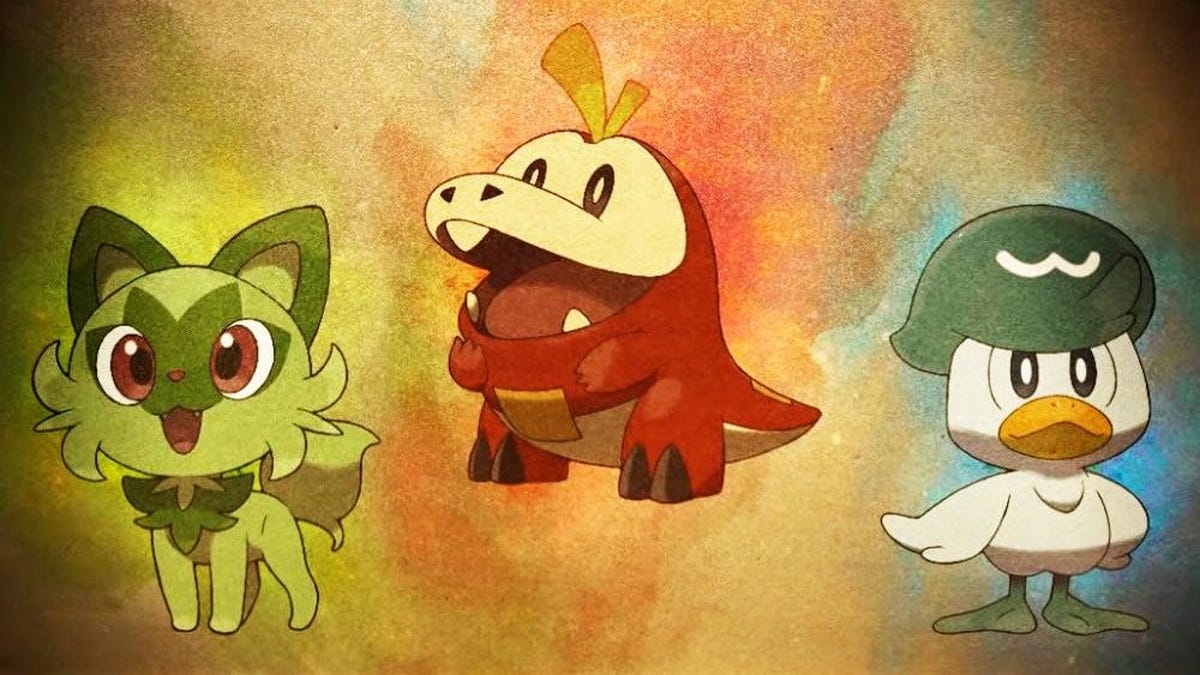 The support for this game's release has been back and forth. Because of the polemic views, Pokemon fans have on the game, personal information was needed. Dante Andree, a former student at Imagine Prep, was asked about his viewpoints of the game. 
"I think they would be adding a new Pokemon type," Andree said.
There are many speculations about a new Pokemon type: there are eighteen currently. The type being suspected is a sound type. 
He states that he doesn't believe game mechanics will change because they didn't change in the most recent game: Pokemon Legends Arceus.
When asked about which starter Pokemon Andree would choose, he answered Quaxly.
"I feel Fuecoco will turn into a dragon dual type, like Flapple [a grass dragon Pokemon]. Quaxly will turn into Donald Duck if I'm being honest. And Sprigatito is gonna turn into a panther," Andree said. 
Pokemon Scarlet and Violet is desired to be a fantastic game to continue the nostalgic legacy Pokemon has created for its fans. With many watchful eyes, inspecting the teaser frame by frame, it's almost promised for an unimaginable release.