Upcoming Movies in December 2021
It is nearly December and with the new month, a lot of new movies are coming. Here are the top movies from different genres that we can look forward to:
Spider-Man No Way Home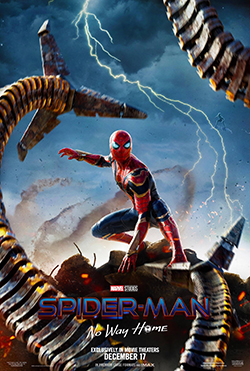 Action/Adventure ‧ 2h 30m
After his identity has been revealed, Peter Parker can no longer separate his private life from his superhero life. His life becomes even more dangerous after he asks Doctor Strange for help.
Release date: December 17, 2021
Director: Jon Watts
Producers: Kevin Feige, Amy Pascal
Story by: Stan Lee, Steve Ditko
Cast: Tom Holland, Zendaya Coleman
The Matrix Resurrections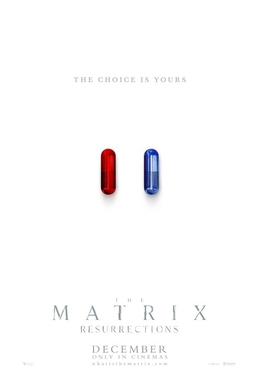 Sci-fi/Action ‧ 2h 28m
Plagued by strange memories, Neo's life takes an unexpected turn when he finds himself back inside the Matrix.
Release date: December 22, 2021 (USA)
Director: Lana Wachowski
Producers: Lana Wachowski, Grant Hill, James McTeigue
Cast: Keanu Reeves, Carrie-Anne Moss
Resident Evil: Welcome to Raccoon City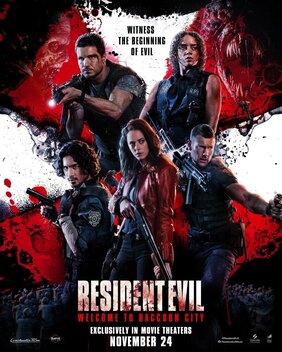 Horror/Action ‧ 1h 47m
A group of survivors is trapped in Raccoon City, which was once the booming home of pharmaceutical giant Umbrella Corp. 
Release date: November 24, 2021
Director: Johannes Roberts
Producers: Robert Kuzler, Hartley, Gorenstein, Martin Moszkowicz, Robert Kulzer, Hartley Gorenstein, Martin Moszkowicz, James Harris
Cast: Kaya Scodelaria, Avan Jogia
Nightmare Alley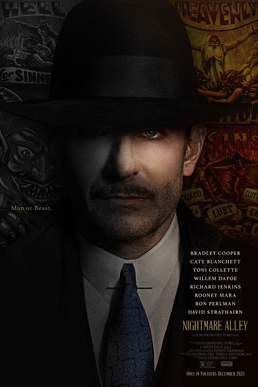 Crime/Thriller ‧ 2h 19m
A corrupt con-man teams up with a female psychiatrist to trick people into giving them money.
Release date: December 17, 2021
Director: Guillermo del Toro
Story by: William Lindsay Gresham
Cast: Rooney Mara, Cate Blanchett
Don't look up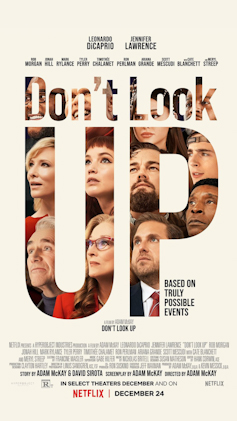 Comedy/Disaster ‧ 2h 25m
Two low-level astronomers must go on a giant media tour to warn mankind of an approaching comet that will destroy planet Earth.
Release date: December 10, 2021
Director: Adam McKay
Producers: Adam MacKay, Scott Stuber, Kevin J Messick
Cast: Leonardo DiCaprio, Timothée Chalamet, Ariana Grande, Jennifer Lawrence
8-Bit-Christmas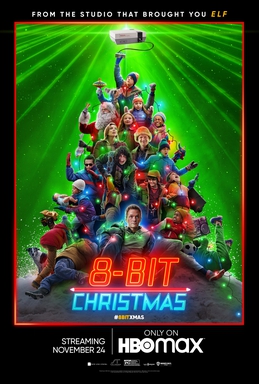 Comedy/Family film ‧ 1h 37m
In 1980 in Chicago, a 10-year-old embarks on a quest to get the latest and greatest video game system for Christmas.
Initial release: November 24, 2021
Director:Micheal Dowse 
Producers: Nick Natell, Allan Mandelbaum, Trevor White, Jonathan Sadowski, Tim White
Cast: Neil Patrick Harris, Steve Zahn
House of Gucci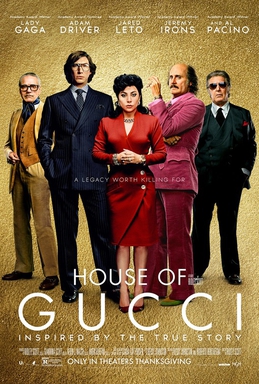 Crime/Drama ‧ 2h 44m
When Patrizia Reggiani, an outsider from humble beginnings, marries into the Gucci family, her unbridled ambition begins to unravel the family legacy and triggers a reckless spiral of betrayal, decadence, revenge – and ultimately murder.
Release date: November 24, 2021
Director: Ridley Scott
Producers: Ridley Scott, Giannina Facio, Kevin J. Walsh, Mark Huffman
Cast: Lady Gaga, Jared Leto, Adam River
Sing 2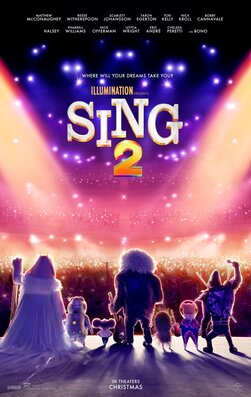 Comedy/Musical ‧ 1h 50m
The sequel to "Sing". Koala Buster Moon saved his theater, he and his friends are trying to get an even bigger show off the ground.
Release date: December 22, 2021
Director: Garth Jennings
Producers: Christopher Meledandri, Janet Healy, 
Cast: Taron Egerton, Bono, Scarlett Johansson
The King's Man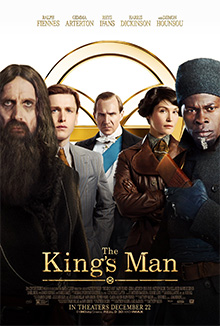 Action/Adventure ‧ 2h 11m
One man must race against time to stop history's worst tyrants and criminal masterminds as they get together to plot a war that could wipe out millions of people and destroy humanity.
Release date: December 22, 2021
Director: Matthew Vaughn
Production Companies: Marv Studios, Cloudy Productions, 20th Century Studios
Cast: Colin Firth, Stanley Tucci
West Side Story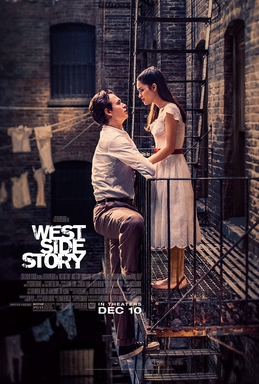 Musical/Romance ‧ 2h 36m
Two teenagers from different ethnic backgrounds fall in love in 1950s New York City.
Release date: Decembre 10.2021
Director: Steven Spielberg
Producers: Steven Spieberg, Kristie Moacosko Krieger, Kevin McCollum
Aparted from: West Side Story, Romeo and Juliet
Cast: Ansel Elgort, Rachel Zegler
American Underdog: The Kurt Warner Story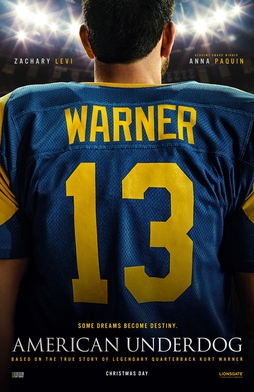 Drama
The true story of Kurt Warner. Just when his dreams seem all but out of reach, it's only with the support of his wife, his family, coaches and teammates that Warner perseveres and finds the strength to show the world the champion that he already is.
Initial release: December 25, 2021
Director: Andrew Erwin, Jon Erwin
Producers: Jon Erwin, Andrew Erwin, Kevin Downes, Mark Ciardi, Dary; C. Lefever
Cast: Zachary Levi, Anna Paquin