COVID-19 Vaccines Are Now Available for Kids Aged 12-15 How Much Should We Trust Them?
March 9, 2020,was my last day of in-person school, I thought it was a normal Friday and with one week of spring break coming up I was relieved to have my one-week vacation. What I didn't know was that one week would eventually turn into three and three would turn into the rest of my eighth-grade year and all of my ninth-grade year. Coronavirus at first had no impact on me. I was actually happy to do school from home, I could wake up late and take a nap whenever I needed to. But eventually, I started to feel lonely, I had not made any new friends and there were a handful of in-person interactions with the ones I had. Then we started to hear news of vaccines becoming available for everyone in the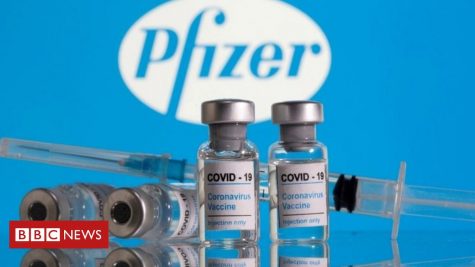 United States including kids as young as 16 and now even better we have them available for people as young as 12! As exciting as this news may be, how trustworthy is the vaccine. 
Some people may be skeptical of trusting the vaccine because of how new it is but some believe otherwise. According to Pfizer.com, their tests have shown 100 percent effectiveness in the vaccines provided for 12-15-year-olds, this exceeded the effectiveness of the vaccine provided for the older crowds. Albert Bourla, Chairman and Chief Executive Officer of Pfizer states, 
"We share the urgency to expand the authorization of our vaccine to use in younger populations and are encouraged by the clinical trial data from adolescents between the ages of 12 and 15". He continues, "It is very important to enable them to get back to everyday school life and to meet friends and family while protecting them and their loved ones"
He shares the urgency to make vaccines for the younger crowd available. Not only for their safety but so they can return back to their normal lives and be able to return to schools without a worry of becoming infected with a deadly virus. 
Coronavirus has made an impact on a lot of families and has prevented all of us from having a normal life. The word for a Coronavirus vaccine gave many of us hope that we would one day be able to return to our normal lives again without masks. Little by little we are all noticing a difference with the world and how some mask mandates are being lifted. Hearing this good news gives many of us hope that normalcy is right around the corner, but whatever the case may be, stay safe and well.