Twenty One Pilots New Album: Scaled And Icy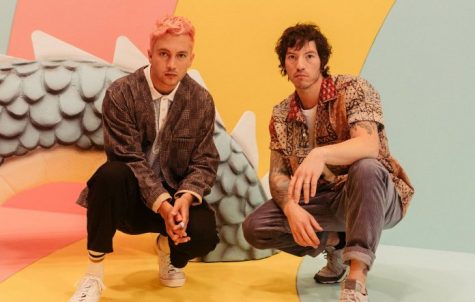 Twenty One Pilots have released a new album called Scaled And Icy! This is their sixth studio album before Scaled And Icy came (in order of release) Twenty One Pilots in 2009, Regional at Best in 2011, Vessel following in 2013, Blurryface came in 2015, and most recent album Trench which came out in 2018. Scaled And Icy came out May 21. Twenty One Pilots´ music genre varies a lot between songs but the most consistent genre is alternative rock, indie rock, and pop-rock.
Twenty One Pilots has changed their sound in this album but I think it's still very good. This album fits more in the alternative and indie genres. In the albums before, Blurryface and Trench had a plotline they were following, but due to being stuck at home Tyler found it hard to get into the headspace to continue with the plot. This album is about the loneliness from being stuck inside but also about the strength that can be found in isolation, overall Scaled And Icy is an exceptionally positive album.
There are eleven songs on this album and though they are all great I'd say my top three are The Outside, Mulberry Street, and Good Day. The Outside is a really fun song to listen to because of the way the song directs the listener to bob their head along to the beat. Secondly, Mulberry Street this song is on the podium for me because it's really happy and breezy. Last but not least is Good Day, this song is really upbeat but it's actually about the character convincing himself that the bad day he's having is going to be good.
If you are new to Twenty One Pilots or like indie and alternative music, listen to their new album!