What To Watch While Stuck At Home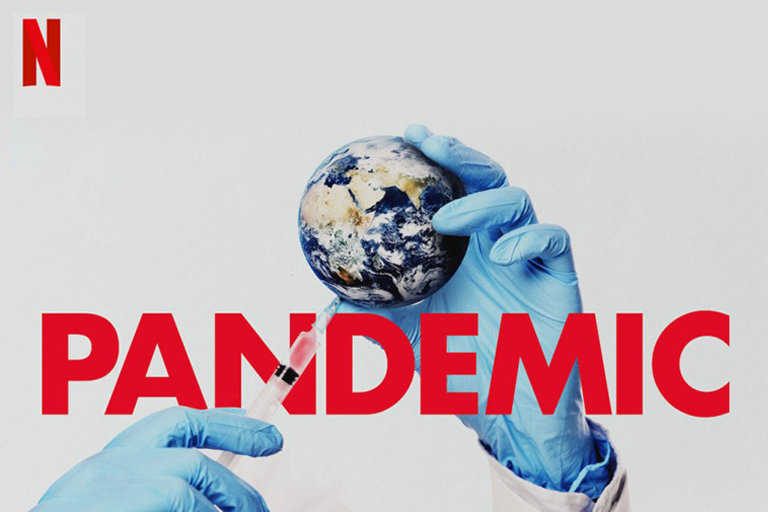 Alex Ludke, Staff Writer
May 13, 2020
COVID-19 has impacted our day to day lives in many ways. Many people are looking for ways to pass the time while stuck at home, and with movie theaters closed to the public, streaming services such as Netflix and Hulu have become the prime way to get the latest movies and TV shows. From classic horror flicks to Netflix's newest documentary Tiger King, here are my picks for the best shows and movies to watch while stuck at home: 
With streaming services such as Disney+, finding family friendly films and shows is easier than ever! Here are my recommendations:
Disney Classics

(Disney+) 

From original Disney princess movies like Snow White and the Seven Dwarfs, and Cinderella to fan favorites like Monsters Inc, Toy Story, Finding Nemo and Cars, watching classic Disney movies is guaranteed fun for the whole family!
Marvel Marathon

(Disney+) 

If you have just over 50 hours to spare, watching all 24 of the movies in the Marvel Cinematic Universe is for you! Take a look at AMC's ideal list regarding the best order to watch the films in starting with Captain America: The First Avenger.
For the Star Wars Fans:

(Disney+) 

Whether you've already seen all of the Star Wars movies, or you are looking to watch them for the first time, all of the films and Star Wars based TV series like Star Wars: The Clone Wars, and the newest series The Mandalorian are all available to stream via Disney+.
New Releases Many new release movies like Trolls World Tour and Disney's latest release Onward are skipping the theater and going directly to digital streaming services, like Amazon Prime and Disney+.
There are tons of binge worthy shows on streaming services like Netflix intended for young adults, tweens and teens. Here are some of my favorites:
All American

(Netflix) 

The CW's All American takes you on an emotional roller coaster as it follows high school student Spencer James as he navigates his future with football, upholds important relationships, and strives for greatness.
On My Block

(Netflix) 

Netflix Original On My Block follows four bright, street-savvy friends who are navigating their way through high school, including all of the triumph, pain and newness they experience along the way.
Stranger Things

(Netflix) 

One of Netflix's most popular series, Stranger Things highlights the disappearance of Will Byers, and the terrifying investigation into his disappearance with local authorities. As they search, they unravel a series of extraordinary mysteries involving secret government experiments, supernatural forces, and a very unusual girl.
Big Mouth

(Netflix) 

Netflix Original Cartoon Big Mouth follows a group of tweens navigating their way through puberty, and the comedic awkwardness of being in middle school.
Feeling nostalgic? It's always fun to throw it back to the 80's and 90's! Here are some old classics that you are sure to enjoy:
Back to the Future

(Amazon Prime Video) 

With the first of the trilogy hitting the big screen in 1985, this sci-fi classic follows small-town California teen Marty McFly when he is thrown back into the '50s when an experiment by his eccentric scientist friend Doc Brown goes awry.
Breakfast Club

(Amazon Prime Video OR Hulu) 

Airing in 1985 The Breakfast Club shows five high school students from different walks of life as they endure a Saturday detention under a power-hungry principal.
The Goonies

(Amazon Prime Video) 

Also airing in 1985, The Goonies follow a band of adventurous kids on their mission to find the lost treasure hidden within a mysterious cavern, and the dangerous obstacles they face along the way.
Home Alone

(Amazon Prime Video OR Netflix) 

One of my personal favorites, 1990's Home Alone follows a young, bratty boy who gets left at home for Christmas, and his attempt to shoo off burglars from breaking into his family's home.
Ferris Bueller's Day Off

(Amazon Prime OR Netflix) 

1986's Ferris Bueller's Day Off follows High school senior Ferris Bueller through his last "duck out" before graduation. He calls in "sick" to school, and has what goes down as one of the most memorable days in movie history.
Forrest Gump

(Amazon Prime Video OR Hulu) 

Another one of my favorites, 1994's Forrest Gump follows a man who has never thought of himself as disadvantaged, and thanks to his supportive mother, he leads anything but a restricted life. Whether dominating on the gridiron as a college football star, fighting in Vietnam or captaining a shrimp boat, Forrest inspires people with his childlike optimism.
Boo! Whether the reason is the rush you get after a spooky scene, or the internal scream after a jump scare, horror movies are especially popular among teens and are sure to leave you feeling on edge. Here's some of my personal favorites: 
Quiet Place

(Amazon Prime Video OR Hulu) 

Airing in 2018, John Krasinki's A Quiet Place, follows a family as they live in silence to avoid alien creatures that hunt by sound. This tense thriller is sure to leave you on the edge of your seat!
Birdbox

(Netflix)

 

After a supernatural presence drives most of society to suicide, a woman and her two children make a desperate bid to reach safety without the ability to reveal their eyes and see.
Before I Wake

(Netflix) 

Netflix's Original Before I Wake follows a little boy and his ability to bring his dreams to life. It sounds like an incredibly lucky super power, until you realize that it's not just his dreams, it's his nightmares too.
IT

(Amazon Prime and Hulu)

IT and it's sequel, IT: Chapter 2 highlight a group of outcasts and their attempt to battle Pennywise, a blood thirty clown who emerges from the sewer every 27 years to pray on the most unsuspecting children.
For classic horror films look no further than the 70's and 80's and Amazon Prime Video. In 1978's Halloween follow Michael Myers on his murderous adventures, escape to Camp Crystal Lake in 1980's Friday the 13th, or watch Freddy Krueger terrorize teenagers in their dreams in 1984's Nightmare on Elm Street.  
And finally, if you wish to educate yourself about pandemics while in quarantine, there are many different options on a variety of platforms. From Netflix's series Pandemic, to Micheal Shamberg's Contagion, available on Amazon Prime Video, watch and discover what pandemics are really all about.