Basketball and Cheer Senior Night
The moment all student athletes from the class of 2020 have been waiting for, Senior Night!
Senior Night is the night that all seniors look forward to. It's a bittersweet moment between the athlete, the sport and the teammates and coaches.It is a time for student athletes to reflect on all their memories and dedication to the sport and representing Imagine Prep Surprise at games and competitions. 
Friday, Feb. 7 in the Thunderdome we recognized our boys basketball seniors, our varsity competitive cheerleader seniors, and our varsity girls basketball seniors. Walking down the court to shake hands with their coaches with their friends and family to receive their letters to honor their hard work they've put into their sport all these years. 
Ginevra Amadei , had only one year to reflect on with cheer from her sport due to her being from Italy. When reflecting on senior night Amadei said that it was difficult because it was the final time in her life she will be on the sideline.
 "It was hard, I thought that was going to be my last time on the sideline my entire life, being a cheerleader has been a dream for me since I was a kid," Amadei said. 
 Amadei still has the competition season to finish out her dream of being a cheerleader. 
 For varsity basketball senior Brijon Warren this isn't the end of his basketball career, but the beginning. 
 "My future plans are to play basketball for sure! I just don't know where, I have to weigh my options," Warren said.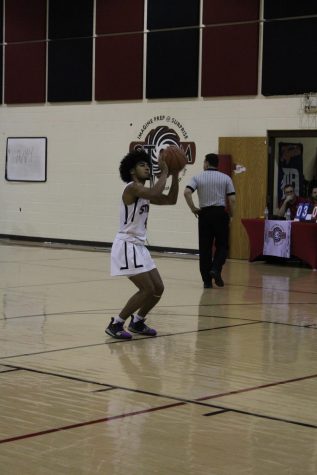 Seniors thank all of the coaching staff and teammates for a great 2019-2020 year. Below you can recognize all of the seniors from Varsity Cheer, Varsity Boys Basketball, and Varsity Girls Basketball.
 Varsity Cheer: Jessica Goodwin, Jourden Hunt, Regan Spotanski, Ammy Gamez, Ginevra Amadei, Alicia Morris
 Varsity Boys Basketball: Brijon Warren, O'Maga Oghenejabor
 Varsity Girls Basketball: Brynn Carlson