Volunteering Clubs for Middle and High School Students
Builders Club 
Are any of you middle schoolers looking to volunteer and help your local community? If so, the Builders Club is for you. 
And the person that you need to contract is seventh-grade teacher Ms. River, who is the leader of the Builders Club.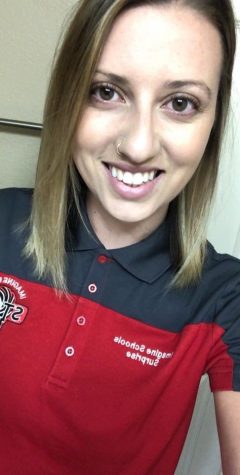 When interviewing. Hardy, I asked How long have you been in charge of Builders club and what type of things do you guys do?
"I have been in charge since last year, "Hardy said.". The types of things we do are service work and we try to do things for others in our school and our community, even the world. We raise money for foundations as well like the American Foundation for Suicide Prevention and Project Angel Heart which are for PJs and books for local foster kids. And help the homeless,"
How many people are involved? 
"There are 17 middle schoolers." 
I know some of you middle schoolers are wondering how you join? 
"Anyone is welcome who is in middle school they can show up anytime and have their permission slip signed by parents."
The place that the Builders Club meets in room 206 and they meet twice a week on Thursdays and Fridays.
Do you guys go on any trips?
"We have gone to Target and Barnes and Noble together. This year and last year to purchase books and PJ for Project Angel Heart."
Finally, with concluding the interview I asked what are some accomplishments?
"We donated over a thousand dollars to the American Foundation for Suicide Prevention which was 300 more than last year."
So to anyone that is interested you should try it out. 
Key Club 
Does helping the local food bank or helping your community with projects interested you as a High School student if so Key Club is for you.  
And the person that you should want to contract is John Heimann
When talking to  Heimann about the Key Club. He said that what the Key Club does is it is a service organization and they serve our community and they do a lot of service projects like helping the local food bank, helping the City of Surprise and Sun City West. Some question that I begin to ask was
How many students are involved in the club? 
"Usually around 20" 
Do you guys go on any trips? 
"A few years ago we did a trip to El Paso, Texas for a convention. We will be doing another convention here in Phoenix this April."
How can people join? 
"Listen to the announcements as to when our meetings are and show up. Or just drop by to see me."
Finally, some upcoming events are delivering phone books and serving at Valley View Food Bank on the twenty-ninth of February.
What do you want High Students to know about Key Club? 
"Is a great way to meet fellow students, serve our community and great resume builder."
If you are interested in Key Cub meetings are in Ms. Pupo's room at 3:00 p.m. on the first Thursday of each month.